Movie To Be Written Based On Molly Bloom's Celebrity High-Stakes Games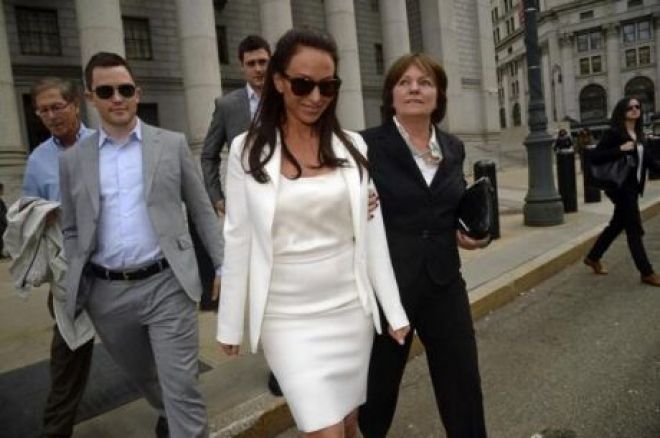 In Dec. 2013, "Poker Princess" Molly Bloom pled guilty to charges of running illegal high-stakes poker games for Hollywood stars and Wall Street millionaires at The Plaza Hotel in New York City.
Bloom shared her legendary stories in her 2014-released book Molly's Game: High Stakes, Hollywood's Elite, Hotshot Bankers, My Life in the World of Underground Poker.
According to Deadline Hollywood, these riveting tales just took a giant step to hitting the big screen with the book being optioned by the Mark Gordon Company for Aaron Sorkin to adapt and for Mark Gordon to produce. This duo is currently working together along with director Danny Boyle with the Steve Jobs film for Hollywood studio powerhouse, Sony Pictures.
It is expected that the movie will follow the lead of the book bringing us behind the scenes of the high-stakes poker games, including Hollywood A-listers Tobey Maguire, Ben Affleck, and Matt Damon.
The movie will most likely bring us into some of the details of Bloom's interesting life, including what lead into her involvement in these games.
Bloom was a world class skier for most of her youth and was ranked as high as number three in North America in moguls while maintaining a 3.9 GPA as a political science major in college. After dreams were shattered when she failed to make the Olympic team, Bloom took a year off work before starting law school.
It was during this year in Los Angeles that Bloom fell into organizing these now infamous poker games despite never playing a hand of poker in her life herself.
It is believed that Bloom made millions of dollars during the eight years these games ran before she was among 34 people indicted on illegal gambling charges tied to Russian organized crime in April of last year.
Among the group charged were several high-profile poker players, including Abe Mosseri, Bill Edler, and Vadim Trincher, who was recently sentenced to five years in prison.
*Lead photo courtesy of Twitter.
Get all the latest PokerNews Canada updates on your social media outlets. Follow us on Twitter and like us on Facebook!