Over $300,000 Raised During PokerStars-Sponsored Charity Poker Night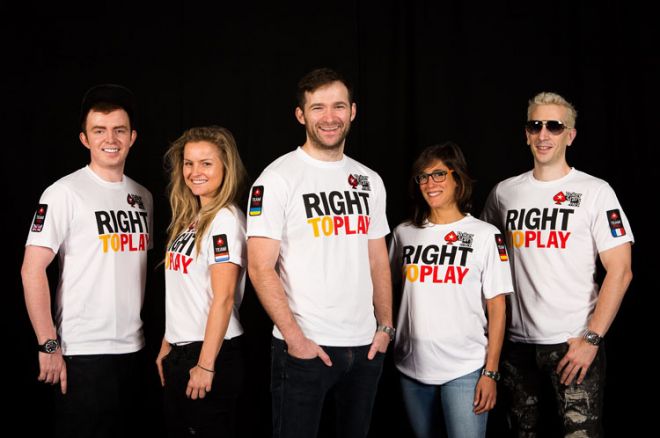 The fourth annual Quintessentially Foundation Poker Night took place last week at London's Savoy Hotel with almost 200 guests raising more than £195,000 ($305,000) in donations during the PokerStars-sponsored charity poker event.
The primary goal of the Quintessentially Foundation is improving the health, well being, and education of children, families, and local communities across the globe.
According to the PokerStars Blog, poker players ditched their hoodies, bottled water, and for the most part poker strategy in exchange for mink scarfs, cocktails, and some reckless play to create a fun night full of giving.
Chairman of Trustees Ben Elliott believes poker and charity are perfect together. As the charity event was commencing, Elliot told PokerStars, "Poker brings people together; it's convivial. Everyone's competitive, and there are some serious players, but there's a really warm atmosphere. We aim to create really magnificent events, like this one with PokerStars, and bring people together in a fun way to build the best poker charity tournament in the UK."
Members of Team PokerStars in attendance included Jake Cody, Christophe De Meulder, Matthias De Meulder, Fatima Moreira de Melo, Leo Margets, and Bertrand "ElkY" Grospellier.
Each one of them will be sporting a Right To Play patch for the next 12 months while playing in live events, hoping to raise awareness of PokerStars' new partnership with the charitable foundation.
The Rational Group's Head of Corporate Giving Sue Hammett hopes awareness to this foundation will "raise enough to pay for another 1,000 volunteers." She added, "Our Team Pros will be going out to experience programs first-hand in the near future, and we'll be introducing a number of ways for PokerStars players to donate."
The National Director of Right To Play, Meryl Davies, expressed her excitement about how the partnership with the Rational Group could make a huge difference.
"The partnership with Rational Group is absolutely transformational," she said. "It's giving us the opportunity to train up more of these really important coaches, and they're the people who get the children to play the games — to wash their hands, to use mosquito nets in places where children can die from malaria. We're saving lives, and the help from Rational Group makes that possible."
The money raised by the Quintessential Foundation will provide support not only for the Right to Play initiative, but also for two other foundations, Place2Be and Greenhouse.
The charity poker night brought the foundation's total donations for 2014 to over £4 million ($6 million), of which £300,000 ($470 million) has already been put to use to fund 2,500 volunteer coaches as well as educate one million children worldwide every week.
PokerStars plans to introduce more ways for its players to donate funds to Right to Play in the coming months. In the meantime, you can head to the Right to Play landing page if you would like to donate money to the group or learn more about this worthy cause.
Image courtesy of PokerStarsBlog.com
Get all the latest PokerNews Canada updates on your social media outlets. Follow us on Twitter and like us on Facebook!