BlogNews Weekly: Zoom and BOOM, Mobile Awards, Milestone Hand Winner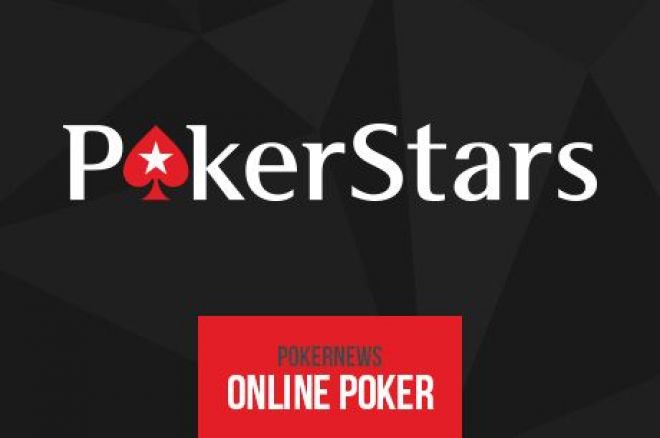 Each week, PokerNews Canada brings you insight into the happenings at some of the major poker sites. Featuring the most popular blog posts, BlogNews Weekly is your one-stop shop for all your poker blog highlights.
In this week's BlogNews report, we're bringing you highlights from the PokerStars, Full Tilt, and Unibet Poker blogs from the last week.
Zoom and Boom Red Aces for $50
The PokerStars December Festival is in full force this December, with at least $15 million being given away to celebrate this festive month.
On the PokerStars Blog entry titled December Festival: It's Zoom & Boom Time, it talks about how you can help yourself to a cash prize of up to $50 just for having a pair of red aces on the PokerStars six-max or nine-max Zoom tables and subsequently share the hand via the BOOM! hand replayer.
Players are entitled to one prize per day from Dec. 15-21 adding potentially $350 over the course of the week just for winning a hand with two red aces in the hole.
Read more on the PokerStars Blog to discover how you can turn your red aces into additional cash.
Full Tilt Wins Best Poker App Award
The Rational Group, the parent company to PokerStars and Full Tilt, has a good reason to celebrate. According to the Full Tilt blog titled Full Tilt Wins IGA Gaming's Best Poker App, Full Tilt won the award for Best Poker App and PokerStars PLAY took the honors of winning the award for Best Social Poker App.
Head of Corporate Communications for Rational Group Eric Hollreiser notes the importance of poker apps and expresses his pleasure with Full Tilt and PokerStars being leaders in the industry.
"These awards recognize the spirit of innovation and service that make PokerStars and Full Tilt stand out in any industry," Hollreiser said. "As more and more consumers are introduced to poker through social and mobile platforms, it is especially important that we lead the poker industry in these areas."
Head to the Full Tilt Blog to read more about Full Tilt and PokerStars winning poker app awards.
"VegasBaby85" Wins €16,000 on Unibet's 100 Millionth Band
Earlier in the year, Unibet Poker left the Microgaming network to launch its own standalone network. While the network has yet to see revenue figures from around this time last year, Unibet Poker is experiencing significant growth since launching its new site.
Unibet Poker recently held a promotion to celebrate its 100 millionth hand being dealt on the tables. German poker player "VegasBaby85" won €16,000 during this milestone hand on an "NL4" table and was interviewed by Unibet in a blog titled "VegasBaby85," Winner OF Unibet's 100 Millionth Hand.
When asked about his plans for the money, "VegasBaby85" conservatively answered, "I will try to invest the majority of the money wisely, but I will use a small part to try again to qualify for a Unibet Open package next year. I'm also going to get a new TV and Pay TV connection to watch the Premier League and Europa League matches, so that I can follow my favorite club Borussia Mönchengladbach live. Since Christmas is just around the corner, Christmas gifts for my family will also be a bit larger than usual!"
Check out the Unibet Poker Blog to learn more about "VegasBaby85's" thoughts on winning the site's 100 millionth hand.
Get all the latest PokerNews Canada updates on your social media outlets. Follow us on Twitter and like us on Facebook!