Canadian Streamer Spotlight: Follow the Daily Grind with Jaime Staples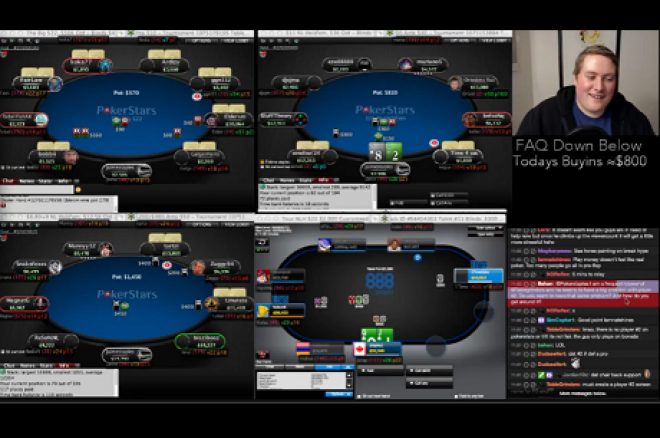 Welcome to the first edition of Streamer Spotlight. Many poker fans have become bored with the way poker is currently being presented on TV, and with the help of the popular video game streaming site, Twitch, poker is becoming one of the fastest growing segments of streaming content on the site. PokerNews Canada wanted to give you the scoop on one of the most popular poker streamers on Twitch, Canadian Jaime Staples.
Staples is a full-time tournament grinder from Lethbridge, Alberta who is taking a break from his Philosophy degree after his sophmore year to see if he can make a name for himself in the poker world. If Socrates is considered one of the founders of Western philosophy, Staples could be considered one of the Socrates of poker streaming on Twitch. His genuine love for the game has seen his viewership numbers grow since he launched his stream, and he has been featured on the front page of Twitch.tv.
PokerNews Canada recently got the chance to sit down with Staples to talk about his success with his stream. He casts four tables at once, focusing exclusively on tournaments. He prides himself in trying to answer every single question his viewers ask in a positive manner. Since he is showing several tables at once, the faster pace generates more content while keeping the viewers involved and engaged for longer periods of time.
Staples got the idea to begin his channel from watching Jason 'JCarver' Sommerville's popular RunItUp YouTube videos and Twitch streams. "I saw what Jason Sommerville was doing and wanted a way to participate more," said Staples. "Twitch gave me a way to get more involved with poker as well as the poker community."
With such a long grind and long hours, you can see that Staples isn't just streaming to escape the freezing Alberta winter and gale-force chinooks, there also has to be a love for what you do. When asked what makes him continue to stream and produce content, Jaime responded by saying, "I have an enjoyment of producing content. The grind of playing tournaments is pretty non-social and can be boring. Getting to talk to people helps to keep focus and is more exciting. Helping others by answering questions is also an exciting aspect that I bring into play."
Anyone with a Twitch account also has the opportunity to subscribe to the 'PokerStaples' channel. For an investment of $5 per month, users can support his stream by getting his last two months of content and highlights on demand to view at any time they would like. Subscribers also get a subscriber-only logo and emoticons that they can use in the chat to interact with Staples and other viewers.
When asked about his future plans for the stream and to enhance the content, Staples responded, "Anything I have gotten from subscribers has gone right back into the stream so far. I've gotten a new webcam and microphone to enhance the sound and video quality of the stream. The donations and subscriber money has also gone into playing higher buy-in events and creating better content."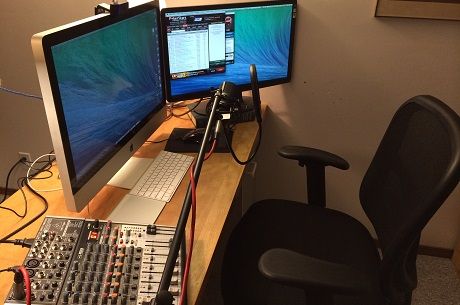 Staples has had a lot of success on the virtual felt with over $350,000 in online tournament winnings. When asked what his highlight of his poker career to date was, he replied, "One of my biggest highlights recently is the popularity of the stream. I am very thankful for all the love and support I've been getting since starting the stream. In a poker-results-oriented sense, I was able to win the Big $11 tournament on PokerStars in January 2014 for around $12,000."
While Staples is focusing on his streaming and online career, he also has some big aspirations on branching out in his poker career. He would love the opportunity to be sponsored by an online poker site to represent their brand. Further to playing online, he would love the opportunity to travel the world playing in the most prestigious tournaments on the live stage in the European Poker Tour, World Poker Tour, and World Series of Poker.
Staples is a talented online player who provides an enjoyable stream to watch with great tips along the way. You can check out the 'PokerStaples' channel every Tuesday, Wednesday, Thursday, Saturday, and Sunday from 8 a.m. PST until 5 p.m., or whenever he passes out and loses his voice. Check him out at twitch.tv/pokerstaples.
The Streamer Spotlight features Canadian poker streamers. If you would like to be featured on the Streamer Spotlight or would like to nominate someone to be featured, please send a tweet to Matt Perrault (@matthewperrault) on Twitter.
Get all the latest PokerNews Canada updates on your social media outlets. Follow us on Twitter and like us on Facebook!