Daniel Negreanu Discusses His Reasons for Sticking with PokerStars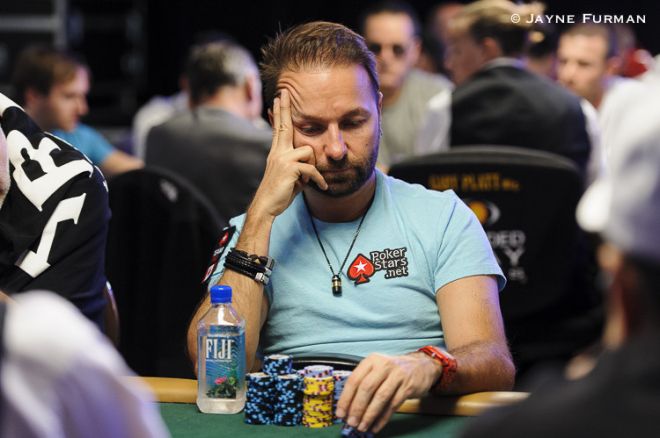 Recently, Victoria Coren Mitchell, the only poker player in history to win two European Poker Tour (EPT) titles, announced on her blog that she will be leaving Team PokerStars Pro as a result of PokerStars announcing its pending introduction of online casino games and an online sportsbook into its poker client in the coming months.
Fellow Team PokerStars Pro Daniel Negreanu, never one to shy away from controversy or criticism, took to his Full Contact Poker blog to discuss why he isn't going to follow Coren Mitchell's lead, defending PokerStars's right to introduce these games.
Negreanu starts off letting his readers know the questions that went through his mind when contemplating embarking on his professional-poker-playing career 20 years ago.
"Am I OK with making a living that requires me to take money from people who are less skilled?

"Am I OK with the fact that some of those people are making very bad decisions for themselves and possibly their family?

"Am I OK with taking advantage of the fact that those people don't know the odds are stacked against them?

"Am I OK with playing poker in a casino that offers games of chance to people where the house holds an edge big enough to make sure they could never be long-term winners?

"Am I OK with eating dinner or seeing a show in a casino where some problem gamblers are ruining their lives?"
Negreanu does not believe that the introduction of casino games crossed any lines, and he does not see the difference in him winning money when the odds are stacked against his opponent or a casino or sportsbook doing the same.
While Negreanu's personal "line in the sand" hasn't been crossed, he does commend Coren Mitchell for sticking to her guns and putting her money where her mouth is. Despite the two having different thresholds for acceptability, Negreanu believes Coren Mitchell "deserves all the kudos in the world" for taking action to remove her face from something she no longer believes in or wishes to support.
Get all the latest PokerNews Canada updates on your social media outlets. Follow us on Twitter and like us on Facebook!