Discover How Poker Helped the Philippines to Recover from Typhoon Haiyan

Giovanni Angioni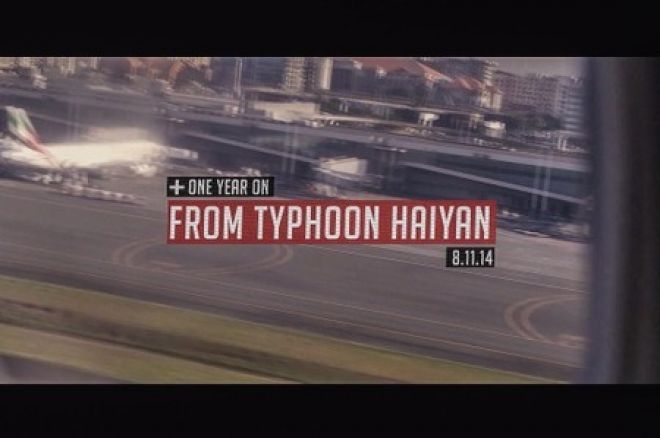 One year ago, the Southeast of Asia was devastated by the terrible Typhoon Haiyan, one of the strongest tropical cyclones ever recorded in human history.
A month before Christmas, people in the Philippines found themselves obliged to deal with the consequences of what today is known as the deadliest typhoon ever recorded in the area — 6,300 people lost their lives and countless people lost their homes and their workplaces.
After this tragic event, PokerStars decided to use its newly-signed partnership with the international humanitarian agency CARE to ask the poker community to give an important contribution to those in the area.
"That agreement had barely been put into place when Typhoon Haiyan became the strongest storm to ever make landfall," Rational Group Head of Corporate Giving Sue Hammett writes on the PokerStars Blog. "We quickly launched an appeal to galvanize the poker community, not to mention our staff, and the generosity was overwhelming.
According to those responsible for Rational's global corporate giving strategy, poker players truly opened their hearts and did their best to help the population in the Philippines.
"We raised more than $100,000 in 48 hours," Hammett said. "Two weeks later, that figure had passed $280,000, which, as we had with previous appeals, we agreed to match dollar for dollar. In all, we passed on more than $560,000 to CARE to help with the emergency."
One year later, some representatives of the room have been invited by CARE to Tacloban, a coastal city that was heavily affected by the typhoon. During the visit, Hammet admits that she was able to see with her own eyes the important work that CARE did thanks to the generosity of the room and, most of all, its players.
"It was a humbling experience to see people smiling through the adversity and being happy with the simple things: a roof over their heads, a means to put food on the table," she said. "The trip was particularly timely: Typhoon Ruby hit Tacloban shortly after we left. While the news was heartbreaking to hear, I was relieved to hear from CARE that the preventative measures had made a real difference and should make recovery swifter. If you contributed to this appeal last year then please accept a huge thank you from us, from CARE and from the people of the Philippines. Your money hasn't just helped to rebuild shelter, it's helped to provide schemes that give people the chance to make their own money. You've helped to rebuild lives, not just homes."
To document the results of the operation sponsored by PokerStars, the team who visited the city of Tacloban produced the video included in this page.
"I hope this video shows some of the good that you helped to deliver," Hammet concludes. "We hope that you'll join us in future appeals."
Get all the latest PokerNews Canada updates on your social media outlets. Follow us on Twitter and like us on Facebook!