PokerStars Publishes a Book to Celebrate Ten Years of The European Poker Tour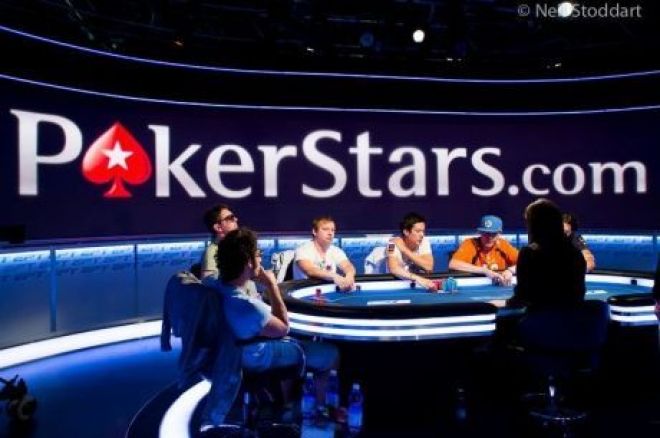 "Verba volant, scripta manent."
Spoken words fly away, written words remain. That's what the Romans used to say.
This is also probably what PokerStars thought when it decided to celebrate the first 10 years of its European Poker Tour (EPT) live poker circuit with an exclusive coffee-table style book to be awarded to all the EPT Season 11 winners and some of the room's best online players.
The book "draws upon a collection of stories, quotes, and features from the tour's first 10 seasons, as well as some breath-taking photography that brings the world of high-stakes poker to life," says a post published on the PokerStars Blog. "They are images that have transformed the perception of poker, with the EPT becoming poker's most democratic institution, open to anyone with a few dollars in their account and the will to take on the best in the game."
In its 300 pages, the exclusive hard-cover volume takes people through a 10-year-long journey that starts with an intuition of the first-ever EPT CEO Jon Duthie and develops until today's most prestigious and successful European poker events.
"The limited edition book tells the story of the tour, from its watery inception, through to its early seasons and the records that have been repeatedly broken," PokerStars' Stephen Bartley writes. "It also includes features on memorable champions whose stories are now forever part of the poker canon. But mostly this book celebrates the people behind the tour, the staff, the players and the fans, each of whom has helped made the EPT the success story that it is."
Unfortunately, however, the book is not going to be available to the large public, as PokerStars has decided to turn it into an exclusive prize meant to land only to the homes of its very best players.
Players interested in getting their hands on the volume, are then left with two chances: they can either win one of the EPT main events included in the Season 11 calendar — starting from the ongoing one in Prague, or they can buy it with their FPPs through the PokerStars VIP store from mid-December onwards.
During the month of December, however, there is going to be also a third opportunity to score a copy of the celebratory book, as PokerStars announced that it will be also used as a prize for some special competition run in the EPT Live show broadcasted during the EPT Prague.
Get all the latest PokerNews Canada updates on your social media outlets. Follow us on Twitter and like us on Facebook!