AMF Searches Amaya Gaming for Evidence of Insider Trading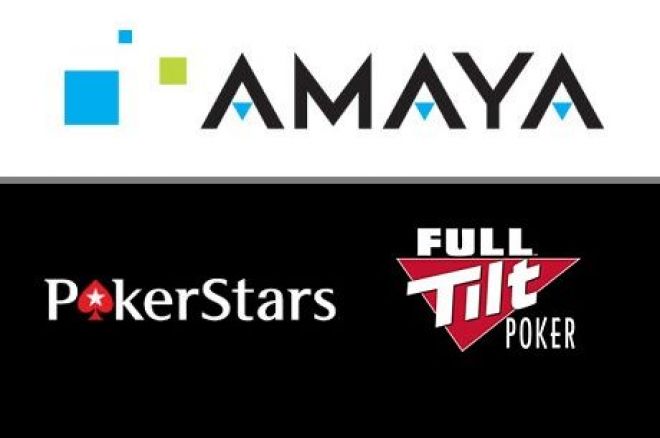 Editors note: Despite the information found in earlier reports, this is not an RCMP investigation. According to the Forbes article which broke the story, the RCMP were present alongside AMF at Amaya offices, but there is no RCMP investigation. There is an AMF investigation.
Amaya Gaming received a visit from the RCMP and Autorité des Marchés Financiers (AMF, the regulators of Quebec's financial markets) on Wednesday, December 10, as first reported by Forbes. This was part of an AMF investigation that included searches of Canaccord Genuity (an investment bank) and Manulife Financial (an insurance firm).
A statement from Amaya Gaming provided further details:
To provide clarification on a media report, Amaya Inc. (the "Corporation") (TSX: AYA) confirmed that the Corporation and its officers are cooperating with the Autorité des Marchés Financiers, the securities regulatory authority in the Province of Quebec (the "AMF"), in an investigation with regards to trading activities in Amaya securities surrounding the Corporation's acquisition of Oldford Group in 2014.

To the Corporation's knowledge, this does not involve any allegations of wrongdoing by the Corporation. Amaya will continue to cooperate, if and as requested, consistent with our practice to always cooperate with regulatory authorities.

The Corporation will continue to monitor the investigation if and as it proceeds. The investigation has had no impact on Amaya's business operations, employees or companies.
Early headlines of "RCMP Raids Amaya" by various news outlets were what Canadian poker players have been fearing since the company acquired PokerStars and Full Tilt earlier this year in a $4.9-billion-dollar deal because of speculation that the two poker sites may no longer be able to offer their services to Canadians in the grey market. The news of this investigation quickly sent many Canadians into a panic, but needlessly.
This AMF investigation is into the financial records of Amaya Gaming to determine who acquired shares immediately prior to the acquisition. The financial focus of the "raid" was first suggested by the presence of AMF and the searches of two financial institutions, and was later confirmed by the above statement from Amaya.
The tremendous increase in stock price starting shortly before the announcement of the acquisition was sure to get the attention of the investment market regulators, and they are looking into the possibility of insider trading. This does not mean Amaya is guilty of any wrongdoing. Rather, they are cooperative with the investigation and may even be a victim to the possible financial crime.
AMF are investigating a financial matter, not the legality of operating an online poker site in Canada. The operations of PokerStars and Full Tilt for Canadian customers remain unaffected.
Get all the latest PokerNews Canada updates on your social media outlets. Follow us on Twitter and like us on Facebook!