Top 10 Stories of 2014: #4, RFID Technology in Poker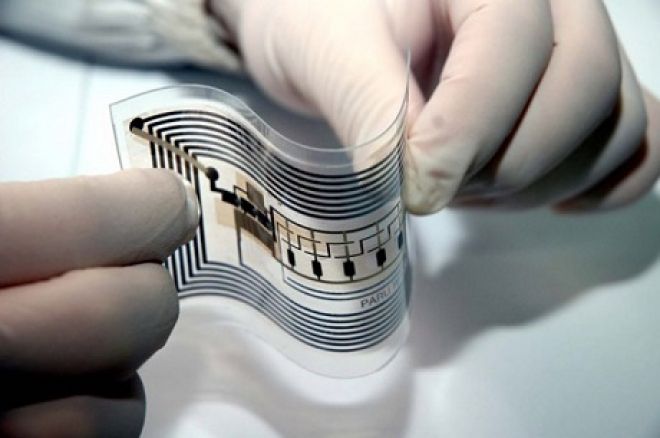 In the twilight of another year, we wanted to feature the articles that our readers have read the most over 2014. These top 10 articles are the stories that received the most views by you, pointing to them as the most popular content on PokerNews Canada. So, to look back on a great 2014, here are the top 10 stories as chosen by our readers:
Our #4 story of the year is an article written by our technology guru, Lyle Bateman, near the beginning of the year regarding radio-frequency identification (RFID) and its increasing use in the TV poker industry.
RFID has almost entirely replaced the use of hole-card cameras in televised poker. Cards, and sometimes even chips, are equipped with radio-frequency identification chips. RFID readers are placed in certain spots on the table to be able to read the tag of each card, they send the data to a computer, and the information is displayed on the broadcast. Chip counts, bet sizing, pot totals, and percentages are all information that can be relayed to viewers using the data from RFID readers.
RFID technology has become a huge advantage in broadcasting poker, as it is less complex than hole-card cameras while allowing the data to be received electronically instead of visually and in real time. This allows for the more complex graphics that we are seeing today in televised poker and more up-to-date information for live broadcasts.
You can learn more about how the technology works, how secure it is, and what it means for the industry in the full article right here.
Check back in tomorrow to see which article makes #3 on our list of most popular articles in 2014.
Also, in case you missed it, here is the countdown thus far, starting with #10:
#10: partypoker WPT Canadian Spring Championship
#9: WPT Fallsview Event 1 Sells Out but Attracts Criticism
#8: Televised Coverage of the WSOP on ESPN and TSN Starts Tonight
#7: Toronto Poker League Members Freeroll to Big Money at PCA
#6: Would Poker Tournaments Benefit from a Flatter Payout Structure?
#5: PokerStars Pulls Out of Montreal Festival
Get all the latest PokerNews Canada updates on your social media outlets. Follow us on Twitter and like us on Facebook!