Top 10 Stories of 2014: #9, WPT Fallsview Event 1 Controversy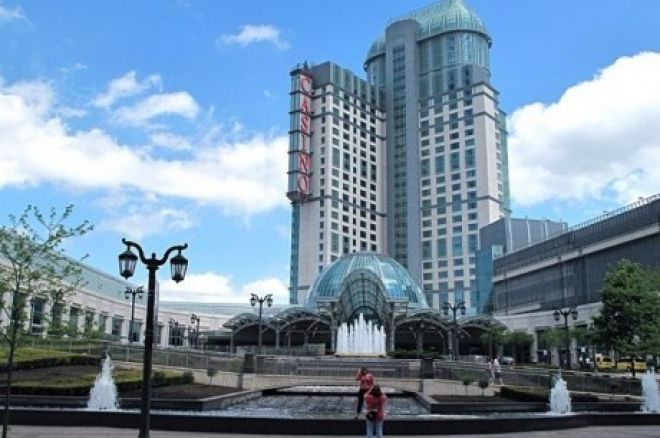 In the twilight of another year, we wanted to feature the articles that our readers have read the most over 2014. These top 10 articles are the stories that received the most views by you, pointing to them as the most popular content on PokerNews Canada. So, to look back on a great 2014, here are the top 10 stories as chosen by our readers:
In February of 2014, the World Poker Tour (WPT) returned to Fallsview Casino in Niagara Falls, Ontario after a hiatus of five years. Rather than a triumphant return, however, PokerNews Canada reporter Anthony Charter reported that the event was mired in controversy even before it began, when the forums on Two Plus Two erupted in criticism over the decision to sell advance tickets.
The $1,100 Event #1 was capped at 600 players plus 50 alternates and sold out well in advance. That left players scrambling for a seat on game day, creating a prime market for scalpers. That scalpers market was made far easier by the decision by Fallsview to sell as many as four tickets to a single person. Added to multiple satellite winners, and the situation was ripe for scalping.
Canadian pros noticed the problem immediately, with Mike Leah alerting the media through twitter. "Any media want to do a story about the Scalping madness @WPT Niagara Falls contact me; 1100 tickets going for 1800 because of awful system."
And scalping was only one of the problems that plagued Event #1. There was a severe shortage of cash tables at Fallsview during the event, as well as limited room for live satellites. Additionally, some dealers appeared unprepared for tournament poker, as Canadian pro Marc-Etienne McLaughlin reported a dealer seemingly applying cash table rules to a tournament situation.
While Mike Leah eventually took down Event #1 for $118,982, the larger story of the event was the controversy that swirled around it, and that controversy marks the #9 story of 2014. You can read the whole article here.
Check back in tomorrow to see which article makes #8 on our list of most popular articles in 2014.
Also, in case you missed it, here is the countdown thus far, starting with #10:
#10: partypoker WPT Canadian Spring Championship
Get all the latest PokerNews Canada updates on your social media outlets. Follow us on Twitter and like us on Facebook!