Poker Movie Starring Ryan Reynolds to Debut on Jan. 26 at the Sundance Film Festival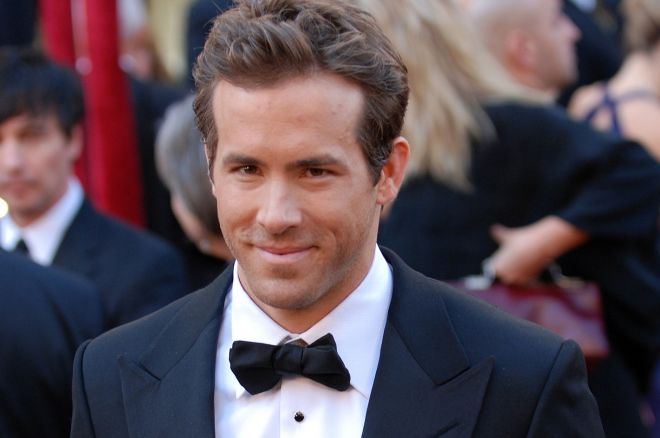 Mississippi Grind is the latest poker movie to make its debut at the Sundance Film Festival. The film, starring Ryan Reynolds and Ben Mendelsohn, will be presented in Park City Utah on Jan. 26 at 6:30 p.m. local time at Perry's Egyptian Theater.
Mississippi Grind was written and directed by Ryan Fleck and Anna Boden, who have previously teamed up on award-winning movies including It's Kind of a Funny Story, Sugar, Half Nelson, and Gowanus, Brooklyn.
Without giving too much of the plot away, Mississippi Grind is an American comedy-drama film about a debt-ridden poker player on a losing streak hoping to change his luck by teaming up with a younger player.
The older poker player, Gerry, is played by Mendelsohn, best known for playing villains and criminals in films like The Dark Knight Rises, Killing Them Softly, The Place Beyond the Pines, and Killer Elite, according to IMDB.
Mendelsohn's co-star in this film is the popular Canadian actor Reynolds, who plays the part of Curtis, the younger poker player that Gerry befriends and joins forces with.
Reynolds has previously starred in many other leading rolls including Safe House, Green Lantern, Buried and The Proposal.
Fleck provided some insight to the Utah-based Standard Examiner that the movie will have some surprises and will feature plenty of scenes away from the poker felts.
"The characters are getting to know each other at the same time the audience does," Fleck said. "We think we know them, and as we get in the car and spend time with them, that gets challenged."
Boden expands, suggesting that we will enjoy the development of the characters, especially Gerry, as much if not more than the action itself.
"In our lead character we have someone who is an adult, who's got all the responsibilities of being an adult, but who has a very hard time facing those responsibilities," Boden said. "For him, the story is about the journey, the friendship, learning about himself and hopefully changing that."
Lead photo courtesy of Sgt. Michael Connors.
Get all the latest PokerNews Canada updates on your social media outlets. Follow us on Twitter and like us on Facebook!