Ryan Cairns Wins 2014 Canadian Poker Tour Player of the Year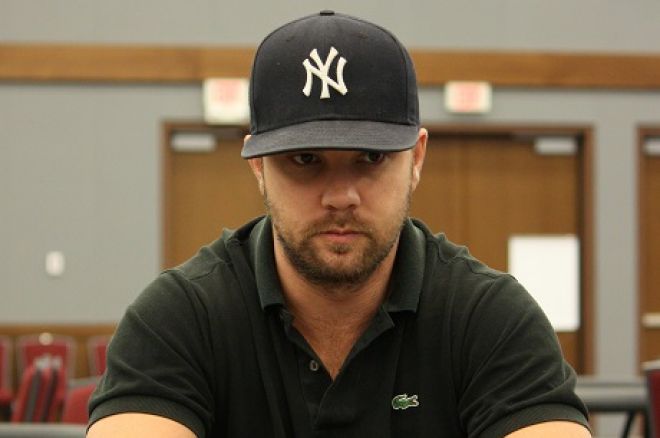 The Canadian Poker Tour (CPT) had a strong showing in 2014 with several marquee events in the western provinces. Throughout the year, players accumulated points for their results in a race for the Player of the Year title. As the numbers are tallied with 2014 behind us, Ryan Cairns stands on top with the most points.
Through a combination of hosting their own events and sanctioning other poker series, there was a total of 67 tournaments last year that qualified for CPT points. Each person who cashed earned points, and there were 967 unique players who got their name on the leaderboard in the race for Player of the Year.
There were some big names to contend with in the top end of the annual rankings. Players like Mike Leah, Logan Dunn, and Thi Nguyen were in the top 10. But on top of them all was Edmonton, Alberta's Ryan Cairns.
A relative newcomer to the scene with not quite $40,000 in lifetime tournament earnings, Cairns earned the Player of the Year title by scoring seven notable cashes in the year. He had a total of 11 cashes in the year when looking beyond his CPT results, and seven of those were final tables
He got it started in February with the CPT Grey Eagle Monthly Challenge — a monthly $330 tournament at Calgary's Grey Eagle Resort & Casino that helps players top up their CPT points throughout the year. He finished fifth in that tournament, earning $2,675.
Cairns' next result came in April at the CPT Spring Showdown, again at Grey Eagle. In the $550 Mega Stack event, Cairns came third for $10,450.
In late July, CPT Summer Showdown came back to Grey Eagle again, and Cairns booked one more result. He finished fifth for $2,480 in the $300 Win The Button event, and then finished fifth in the August rendition of the CPT Grey Eagle Monthly Challenge for another $2,050.
In September, DeepStacks Poker Tour (DSPT) came to Grey Eagle for their first-ever Canadian event, and Cairns booked his first win. In the $100 Grinder's Classic, Cairns earned $3,645 for being the best of 178 players. He went on to cash the Main Event at the same series, finishing 21st for $2,398.
Cairns' final CPT result of the year, and the only one that didn't come from Grey Eagle, was at the West Coast Poker Championship (WCPC) at Edgewater Casino in Vancouver, B.C. CPT accepted results from this casino-organized event for the CPT Player of the Year race, and Cairns scored a min-cash, finishing 25th out of 257 for $4,112 in the $2,200 Main Event.
An outstanding year for Cairns showed a consistent ability to run deep in these Canadian events. His Player of the Year win with only one small tournament win also showcases CPT's unique points system that values consistent effort over big, single wins.
Stay tuned to PokerNews Canada as we learn what the CPT's plans are for 2015. There should be some high-value, mid-level events coming to Canadian venues soon.
* Photo courtesy of DeepStacks Poker Tour.
Get all the latest PokerNews Canada updates on your social media outlets. Follow us on Twitter and like us on Facebook!