Setting Poker Goals: Negreanu Plans for 2015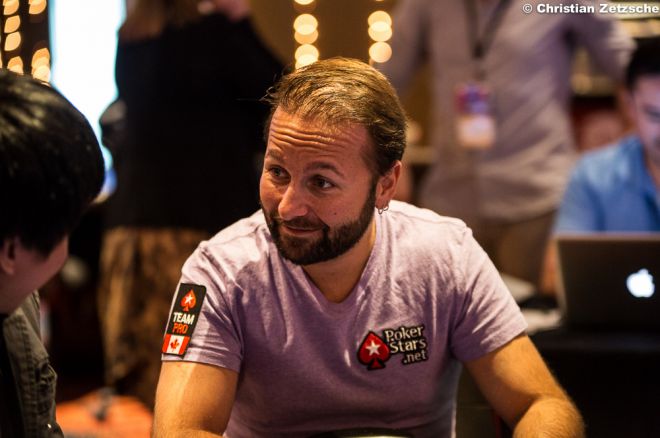 Across the western world, the New Year spells a time of renewal. People in all walks of life tend to take stock of the year just past and make plans and goals for the year to come.
Poker players are no different. From the most inexperienced recreational players to the best of professionals, players of all ranks are taking stock of their 2014 poker year and making goals to achieve in poker for 2015.
As one of the best players in the world for at least the past decade, and currently the top tournament earner in the world, Daniel Negreanu sets a great example, both in terms of setting goals as well as analyzing how well he's achieved them after the year is done. It's the latter aspect that is perhaps the trickiest — setting goals is one thing, but honestly assessing our own progress is a far more difficult task in many cases.
Negreanu's clear-headed poker thinking certainly helps his cause. He took to his Full Contact Poker blog on January 1, right on cue, to look back at his 2014 goals and set some new ones for the future.
Negreanu's goals are certainly loftier than the average player's. Few among us can realistically expect to "Cash for $2 million" in 2015, never mind win "3 WSOP Bracelets." But that doesn't mean Negreanu's list has nothing to teach us.
While making goals is relatively easy, the hard part comes when (or, in many cases, if) we sit down and honestly assess whether we've done what we wanted to. It's here that Negreanu's list really shines, even if the specific goals he sets are far outside the reach of most players.
Overall, Negreanu reflects on the past year and sees he has completed four of the 10 goals he set himself for 2014. The more crucial part, however, is the way he analyzes the goals he doesn't meet. For example, he planned to "End 2014 Top 5 in the Global Poker Index" and his analysis of why he was unable to accomplish it is where the hard work of honest reflection is done.
"I remained in the top 5 for most of the year, but failing to put up any points at the WSOP APAC saw me fall from the top 10 and finish the year ranked 47th. It will be difficult for me to maintain a high position in the GPI because the vast majority of my play is concentrated in one short span during the summer at the WSOP. I don't put in enough volume to keep up with the touring regulars."
Negreanu's goals are well beyond the reach of all but a few of the most elite poker players in the world. He sets his sights on millions of dollars in wins, multiple bracelets, and Top-10-in-the-World lists. The things most poker players dream of, Negreanu is able to set as realistic and achievable goals for his 2015. But most players shouldn't be looking to Negreanu's list for specific goals. Instead, we should look at it for its commitment to honest self-analysis.
So, your goals, and mine, won't be nearly as lofty as Negreanu's. There's no way most of us could realistically hope to achieve goals like his. What we can all copy from his 2015 goals, however, is his commitment to not only look ahead at the year to come, but to honestly and critically examine the year just past. Because, in the end, it's far easier to set a path for the future when you have a good idea where you are now and how you got here.
Good luck on the tables in 2015.
Get all the latest PokerNews Canada updates on your social media outlets. Follow us on Twitter and like us on Facebook!