Top 10 Stories of 2014: #1, Google Glass Implications for Poker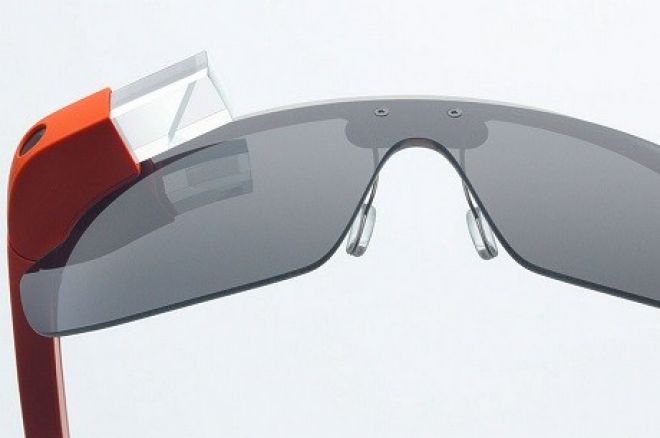 In the twilight of another year, we wanted to feature the articles that our readers have read the most over 2014. These top 10 articles are the stories that received the most views by you, pointing to them as the most popular content on PokerNews Canada. So, to look back on a great 2014, here are the top 10 stories as chosen by our readers:
Sitting at the top of the list by a landslide, this article about Google's new technology explains the implications Google Glass could possibly have for the poker community.
Lyle Bateman is our tech guy — he also wrote the top-10 piece about RFID — and he did the research to discover just what is possible with Google Glass. The result is an article that may be the definitive resource for Google Glass and poker.
While it is still far too early for there to be many real-world applications developed for the wearable augmented reality (AR), the possibilities are limited only by imagination and resources. It is completely plausible to imagine a heads-up display as used by online poker players to be integrated into Google Glass, giving live players an enormous advantage at the poker table.
Bateman argues that implications for live poker are inevitable, even if we don't know right now what form they will take. The time is now to start discussing how rule-makers will respond to Google Glass and what roll AR technology will have in the poker world in the near future. You can read the entire comprehensive article right here to learn what you need to know about this soon-to-be-common technology.
Also, in case you missed it, here is the complete countdown, starting with #10:
#10: partypoker WPT Canadian Spring Championship
#9: WPT Fallsview Event 1 Sells Out but Attracts Criticism
#8: Televised Coverage of the WSOP on ESPN and TSN Starts Tonight
#7: Toronto Poker League Members Freeroll to Big Money at PCA
#6: Would Poker Tournaments Benefit from a Flatter Payout Structure?
#5: PokerStars Pulls Out of Montreal Festival
#4: Explaining RFID Technology and Poker
#3: Editorial: Amaya Acquisition Will Bring the End of PokerStars for Canadians?
#2: Where to Watch the 2014 WSOP November Nine in Canada
#1: Google Glass Implications for Poker are Inevitable
Honourable Mentions
While these articles didn't quite make it into the top 10 of 2014, they received plenty of attention and deserve a mention as highlights of the year.
River Rock Casino Resort Pulls the Plug on BC Poker Championships
2014 was a rough year for British Columbians. While there were a few local events, the major series were cancelled and the many talented Vancouver-based poker players were forced to travel to Alberta to play one of their many poker series. The World Series of Poker Circuit event at River Rock Casino Resort fell off of the schedule after running for two years, and the BCPoker Championships that was assumed to return in its place was then also cancelled.
PokerNews Canada Writer Anthony Charter Ships WSOP Daily Deep Stack
PokerNews Canada writer Anthony Charter was in Las Vegas this summer live reporting the action at the World Series of Poker for PokerNews when he made a score of his own. The day before he was to start his first day on the tournament floor reporting, Charter played one of the Daily Deep Stacks at the Rio with a $235 buy-in. It happened to be one of the largest daily side tournaments of the summer with 1,560 entries, and he was the last player remaining 17 hours later, earning just shy of $50,000.
Canadian Streamer Spotlight: Follow the Daily Grind with Jaime Staples
This article would have easily made the top 10 if it had a bit more time to accumulate readers. But since it wasn't published until mid-December, it didn't quite make the list. This feature is about Lethbridge, Alberta-based online tournament pro Jaime Staples and his Twitch channel where he streams his grind five days a week. He has been rapidly gaining followers as viewers watch him earn his living on the online poker tables.
Editorial: Just Pay the Damn Rake
This was another piece that would've made the top 10, but was also published in mid-December. Admittedly contentious, this editorial argues that many poker pros have become far too analytical and critical of rake. Instead, it is argued that there are many other factors to consider when choosing a game to play. Whether you vehemently agree or disagree, this editorial is sure to be of interest to any poker player.
Out of the Kitchen and Into the Spotlight
This strategy series was a huge hit on the site this year, and it all came to us courtesy of Ken Lo from Ontario. Lo is the author of a book published this summer called A Poker Player's Guide to Mixed Games: Core Strategies for HORSE, Eight-Game, Ten-Game, and Twelve-Game Mixes. With the World Series of Poker offering a dealer's choice event for the first time ever, Lo put together a weekly article leading up to the event, each of them introducing a new variant of poker. He covers 10 different games in the series, and they are a great free preview of the book that is quickly becoming a must-read for mixed-game enthusiasts.
Thanks for reading along in 2014, everyone. We're looking forward to lots of new things in this new year and we'll continue to deliver the best Canadian poker news content. Happy New Year!
Get all the latest PokerNews Canada updates on your social media outlets. Follow us on Twitter and like us on Facebook!