Waterloo's Will Ma Abandons PhD to Focus on Strategy Game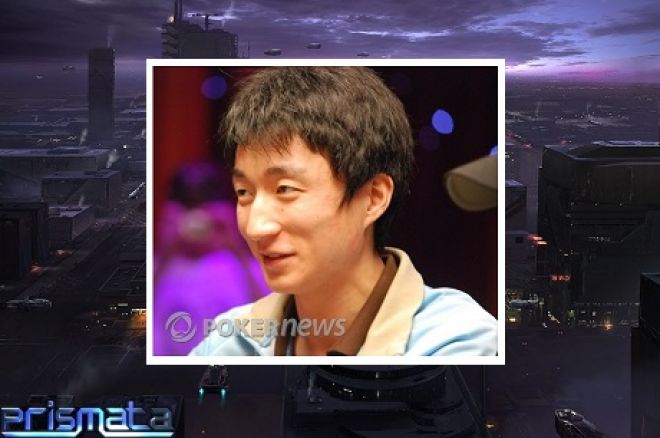 Will Ma is no stranger to the world of poker, despite being relatively unknown. As one of the original group of poker phenoms to emerge out of Ontario's University of Waterloo, Ma's credentials would be solid enough. But dig deeper and you find a man who attended math camp with Mike 'Timex' McDonald, who taught a for-credit course at the Massachusetts Institute of Technology (the famed MIT) on poker theory, and who was at the centre of the unbelievable circle of poker talent produced in Waterloo.
While compatriots like McDonald and Xuan Liu have built bigger names for themselves in the industry, Ma has generally let his play and his work speak for itself. He took down the Grand Prix de Paris in 2007 for €422,560 and then bubbled the final table of the same event a year later. Add in a second place and sixth place on the Asia Pacific Poker Tour, and it's easy to see that despite being out of the spotlight, Ma's skills on the felt are without question.
More than other members of the Waterloo circle, Ma has seemed less interested in making his fortune directly on the felt. Instead, he has spent his life looking for ways to use his love of poker and math-based strategy thinking in places away from the poker table. His unique MIT course on poker theory is an example of his desire to move poker away from the casino and into a classroom setting.
Ma's latest venture looks to be an extension of that same philosophy. In 2013, Ma dropped out of his PhD program at MIT and, along with fellow doctoral student Elyot Grant, began devoting their time to the development of a new online strategy game: Prismata. To develop the new game, along with fellow-founder Alex Wice, they founded Lunarch Studios, based in Waterloo, Ontario.
Lunarch's entire reason for existence is to develop the turn-based strategy card game, Prismata. Rather than working on a number of different game ideas at the same time, Ma saw value in focus. "Our philosophy wasn't really to make 10 games and hope one of them will make us money. It's more, we really like this specific idea for this specific game," said Ma in a recent article by CBC.
One of the most unique aspects of the Prismata model is the focus on skill over micro-payments. The team at Lunarch remain committed to using micro-pay options only on features to change the look and feel of the game, but never to allow players to buy a skill edge. "Since our game is a very competitive game, it has this chess-like aspect, we don't want to compromise the integrity of the competition by having any sort of paying-to-win mechanics. So our monetization is entirely based on cosmetics," Ma is quoted as saying to CBC.
Betting against Will Ma and Lunarch Studios would be a bad idea. While the limited results on his Hendon Mob page show that he hasn't played many live, high-stakes poker tournaments, they also show he tends to finish what he starts with an absurdly high number of his finishes in the top 10. When Ma puts his mind on something, he is very capable of seeing it through, and coming out a winner on the other side.
For more information about the game, and to hear Mike McDonald talk about how much he loves playing the game, watch this Kickstarter campaign video:
Get all the latest PokerNews Canada updates on your social media outlets. Follow us on Twitter and like us on Facebook!