BlogNews Weekly: Rules Are Rules, and Can You Call Yourself a Poker Player?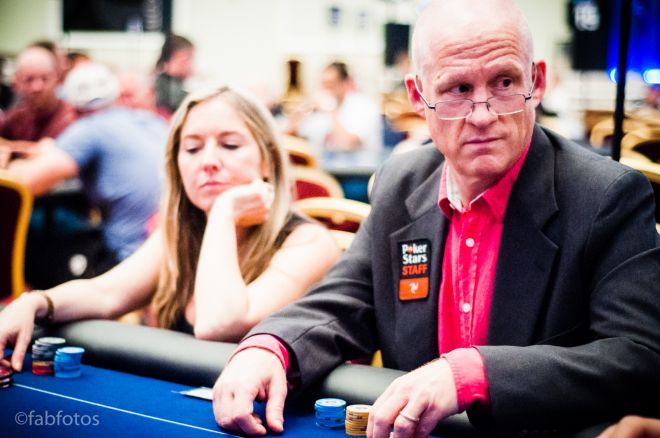 Each week, PokerNews Canada brings you insight into the happenings at some of the major poker sites. Featuring the most popular blog posts, BlogNews Weekly is your one-stop shop for all your poker blog highlights.
This week, we bring you the highlights from PokerStars, Full Tilt Poker, and partypoker blogs from last week.
Rules are Rules
Some poker players may feel that rules are meant to be broken while others feel it may be okay to bend them. Lee Jones points out on a PokerStars blog titled Rules keep the game fun that not only are rules important to the game of poker, but they also contribute to keep it fun.
Jones points out two examples in live tournament play where players have either attempted to angle shoot the rules or they were intentionally breaking them, which not only causes unnecessary problems for the dealers but take away from the spirit of the game.
Perhaps the most important point of this blog is the suggestion that Jones gives to the readers: If you are unsure of the rules, wait to act if it is your turn and ask for a clarification. If you act first and ask for a clarification later, it in many cases you could be simply too late.
Head to the PokerStars blog to read more about Lee Jones's thoughts about the rules of poker.
Can You Call Yourself a Poker Player?
Matt Perry discusses on a Full Tilt blog titled Poker Players' Rites of Passage at what point in life he feels you can call yourself a 'poker player'.
Perry points out that while you may have won a big tournament or played one million hands of Rush Poker, you wouldn't be a poker player in his eyes unless you can't cross off four points on his list, including mastering the chip riffle, experiencing a slowroll, being the victim of a horrendous bad beat, and delivering a bad beat to an opponent in a big spot yourself.
Read more on the Full Tilt blog about whether you have passed the rite of passage to call yourself a poker player.
Seven Essentials For the Travelling Poker Player
Before you plan your next poker trip, you should consider checking out the partypoker blog Seven Essentials For the Travelling Poker Player.
In this blog, PokerNews UK editor Matthew Pitt points out seven of the most important things you should bring with you to make your trip and poker experience more enjoyable.
One of the essentials Pitt mentions are noise-cancelling headphones which could come in handy not only if you are near a crying baby on a flight, but also helpful if you want to drown out a potentially annoying player on the tables as well.
Head to the partypoker blog to read more about the seven essentials you should consider bringing on your next poker trip.
Get all the latest PokerNews Canada updates on your social media outlets. Follow us on Twitter and like us on Facebook!