Chip Leader Arrested at Final Table of Fallsview Poker Classic Event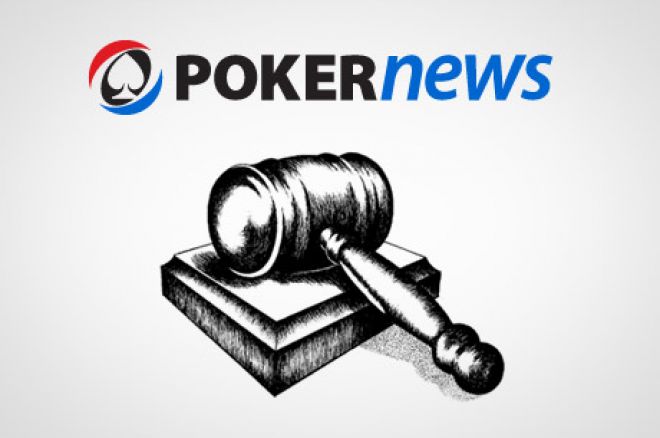 On Tuesday, while the final day of Event #1 of the Fallsview Poker Classic was playing out in Niagara Falls, Ontario, one of the players was reportedly arrested and escorted out of the building in handcuffs by police officers.
The story broke on Twitter when DJ MacKinnon sent out this tweet:
Chip leader of the $1100 at Fallsview gets arrested and taken out of the building during the final table…lol

— DJ MacKinnon (@djmacjr)
It was later revealed that the player is believed to be Harnam Singh Matharu from Edmonton, Alberta. We contacted MacKinnon for more of the story, as he was on the rail supporting his friend Dan Wagner who was running deep in the same tournament.
"I started watching my friend Dan with about 15 [players] left. They took two breaks without any incident. At 6:30 or so they took their dinner break with Harnam definitely in the chip lead. I don't remember exact stacks but he had approx 3.5M, the reported winner Jason [Sagle] had about 3M, my friend Dan with [about] 2.5M, and the rest of the players all under a million at 80K [big blinds] (11.9M in play). There was no notable police presence at the time whatsoever. There was Fallsview security around the ballroom but nothing out of the norm for the tournament series.

Dan, a friend, and I went up after the last hand was completed. We ran up to a steakhouse close to the tournament room. We grabbed seats at the bar for us three and my other friend who was still in the room at the time rushed up to tell us what happened. From his recollection, Harnam was taken by two police offers, handcuffed, and escorted out through what I would think to be a service hallway. My friend said Harnam was handcuffed in front of the tournament room where everyone saw what was happening; this wasn't a secluded arrest."
PokerNews Canada has been unable to confirm with local law enforcement any of these details, as they are unwilling to provide this information.
Rumours began circulating that the arrest was in connection to a robbery during World Poker Tour (WPT) Montreal last November. Matharu allegedly stole around $5,000 from fellow Edmontonian poker player Uri Miro when they were both in Quebec for the WPT event. Most reports claim a close approximation to the story that Harnam broke into Miro's motel room, waited behind the door for him to return, and then robbed him of a sum of cash.
PokerNews Canada has obtained video footage from the security cameras in the hallway of the motel. Miro was staying at Motel Rustik just down the road from Playground Poker Club in Kahnawake, Quebec, the host venue for WPT Montreal.
The security cameras show a person believed to be Miro in a black-and-white striped shirt returning to his room, opening the door, stepping in partially, and appearing to inspect his room from the doorway as he noticed something amiss. After 20 seconds of standing in the doorway, he bursts back into the hallway under the attack of his assailant. The attacker, believed to be Matharu wearing a black hoodie, runs down the hallway while being pursued by Miro.
Another camera shows the fight continue as the two grapple with each other and disappear from the hallway into the stairwell which is off camera. This is where the anonymous source of the video tells us that the bulk of the struggle took place, and where Matharu eventually got away with $5,000.
You may remember Uri Miro for being the winner of Casino Yellowhead's Klondike Poker Classic last summer in Edmonton. The $1,100 Main Event had 119 players and Miro came out on top for $33,650.
As for Matharu, MacKinnon says that he had played him earlier in the Fallsview tournament:
"I was surprised; he seemed like a good player and a nice kid. I played with him [at] the start of Day 2 and he was friendly and chatty, definitely didn't get an impression that he would be involved with something like an armed robbery [editor's note: initial rumours claimed he was arrested for armed robbery, but it is now believed he wasn't armed]. At the end of day two he had a $2,500 ticket to Day 1a that I bought from him at face [value] because he was playing Day 3 of the $1,100. I guess I'm lucky I didn't get scammed at all."
For the remainder of the tournament, Matharu's large stack was blinded off and he managed to win third place by the time the last of his chips were lost. He earned $88,189 for that result, but it is not yet known how, when, or if he will be able to collect that prize money. Dan Wagner earned $135,977 for second and Jason Sagle won the top prize of $193,906.
Get all the latest PokerNews Canada updates on your social media outlets. Follow us on Twitter and like us on Facebook!