Illegal Ticket Scalping Creates Controversy at Fallsview Poker Classic in Niagara Falls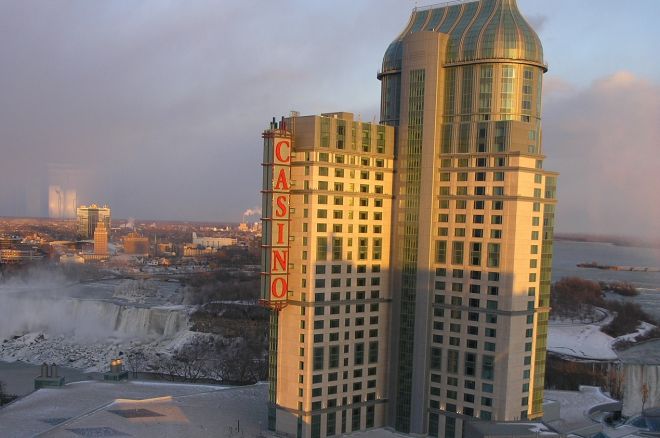 Troubling reports of "black market" ticket scalping have come out of Niagara Falls, Ontario at the Fallsview Poker Classic this past weekend.
The series began Saturday with a $1,100 buy-in no-limit hold'em tournament. The event sold out once the 500-entry cap was reached for both Day 1 starting flights, and that's where the controversy began.
A source tells PokerNews that scalpers had been purchasing transferable tickets from Event #1 satellite winners, and then illegally selling the tickets at a markup once the event sold out. The upcharge was as high as 63 percent ($1,800).
That left players to decide whether to buy at the increased price or skip the tournament altogether. "People started showing up and found out that Day 1b was sold out, and it created a secondary marketplace pretty quickly," said DJ MacKinnon, who played in Event #1. "I think Fallsview put aside a couple of tickets for last minute satellites they ran in the poker room. I was downstairs for bag and tag of 1a and people who bagged started selling tickets to 1b for people waiting there. I think I saw one sell for $1,300.
"The tournament area is next to the food court and Fallsview permits the scalpers to hound people coming off the escalator to ask if anyone wants to buy or sell tickets," MacKinnon continued. "The morning of (Day 1b) the cafeteria was crowded with a bunch of people near the tournament area trying to sell tickets. I know of two tickets that sold for $1,800 and $1,600 respectively."
2014 World Series of Poker Asia-Pacific Main Event champion Scott Davies flew to Niagara Falls on Sunday to participate in Day 1b and was disgusted at what he witnessed.
"Pretty awful that the casino creates perfect conditions for the scalpers," Davies wrote on the TwoPlusTwo poker forum. "They cap the number of entries, let people buy multiple fully-transferable tickets, and then don't take any alternates the day of the event. So it essentially cuts off the supply at the same moment demand peaks creating a black market.
"It literally brings out all of the bottom-of-the-barrel scum of the Earth to the poker area," Davies continued. "These guys show up the day of the event with heaps of tickets and no intention of ever playing the event. I can't believe the casino allows these guys to do business in their casino. They are as obvious as ticket scalpers at a sporting event/concert, and just as sleazy."
While the scalping issue hasn't been a problem in other Fallsview Poker Classic tournaments that haven't sold out, the popular series-opening event has been a haven for scalpers.
If this all sounds familiar, it's because the same issue happened in Event #1 of the series last year. Mike Leah and other poker players complained about scalpers upcharging seats to Event #1. Many players were stunned to see that the problem wasn't resolved this year.
Scalping tickets for a profit is illegal in Ontario. The law prohibits the sale of tickets at a price higher than that at which they were first issued, and also prohibits buying tickets for more than the advertised price.
PokerNews was unable to reach anyone at the Fallsview Poker Room for comment on Monday. We'll have more on this story as it becomes available, so stay tuned to PokerNews.com.
* Photo courtesy of Daniel Mayer at Wikimedia Commons
Get all the latest PokerNews Canada updates on your social media outlets. Follow us on Twitter and like us on Facebook!