BlogNews Weekly: How Do You Multi-Table Online?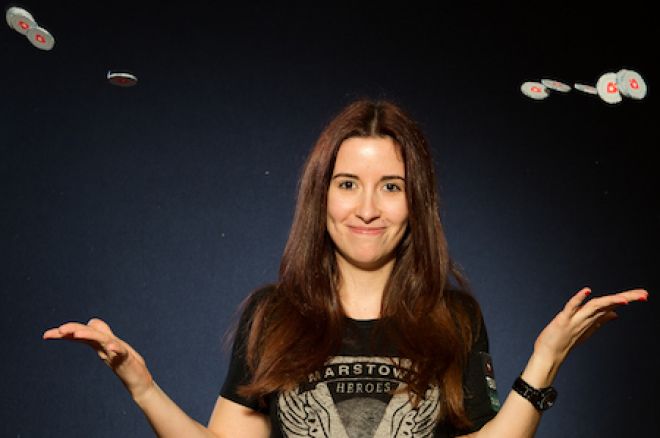 Each week, PokerNews Canada brings you insight into the happenings at some of the major poker sites. Featuring the most popular blog posts, BlogNews Weekly is your one-stop shop for all your poker blog highlights.
This week, we bring you the highlights from PokerStars, Full Tilt, and partypoker blogs from last week.
Best Online Table Organization
There are many ways you can organize your tables when multi-tabling online poker. Team PokerStars Pro Online member Katerina "Katerina289" Malasidou runs through on a blog titled Debating online poker table organization about the four most popular methods — tile, stack, cascade, and chaos.
While many players prefer to tile their tables so they can see the action on each of their tables, this limited Malasidou since she also always had to pay attention to when it was your turn to act on a particular table.
Malasidou was able to increase the amount of tables she could play from 12 to 16 tables by changing to stacking her tables. You can learn if this is right for you by heading to the PokerStars Blog to get the rest of Malasidou's thoughts on table organization.
Learn No-Limit Irish
Yesterday was St. Patrick's Day. Even if you are not in Ireland or Irish at all, Full Tilt is attempting to get you in the spirit with declaring no-limit Irish as the game of the week.
No-limit Irish is a fun game and quick to learn if you already know the rules of hold'em. Unlike hold'em, you begin with four cards in the hole, and will need to discard two of your cards when you make it to the flop.
Gareth Chantler explains some basic strategy in the blog titled Learning No-Limit Irish to help you get a grip on this fun poker game.
Check out the Full Tilt Blog to learn more about no-limit Irish.
Improve Your Body Posture to Improve Your Win Rate
The partypoker Blog is often full of strategy and other tips to help improve your game. These tips often can help new and experienced players alike.
Partypoker's "Timeless" is suggesting on a blog titled Take charge of your body posture and improve your win rate that you can improve your win rate just by maintaining proper body posture, since this will help keep your mind in the best state.
"Timeless" runs through an example of when he was at a local football match and noticed one of the players moving around with a hunchback. He helped this player get his mind on the game by telling him to walk the walk and always stay on his toes.
Read more on the partypoker blog about how improving your body posture could be the key to improving your win rate.
Get all the latest PokerNews Canada updates on your social media outlets. Follow us on Twitter and like us on Facebook!