Bwin.party Reports Big Declines in Online Poker and Overall Revenues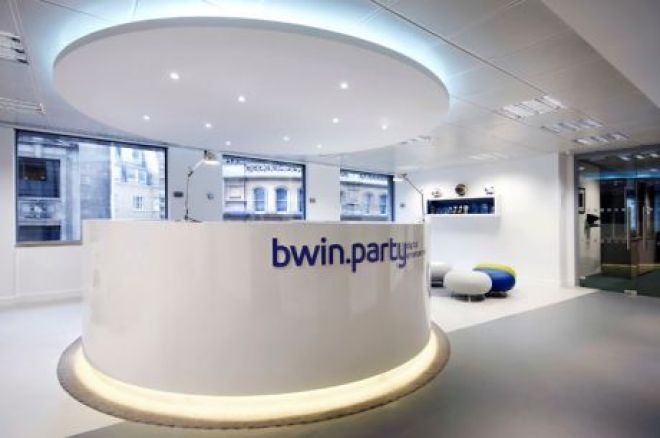 Bwin.party digital entertainment plc reported to investors in its audited results for the year that ended December 31, 2014, €611.9 million in total gross revenue. This represents a 6.2 percent decline from the €652.4 million in revenue reported a year earlier.
The company's revenue declines are even sharper in online poker, as represented with a dramatic 28.7 percent decline year over year, with the group reporting €81.7 million in gross poker revenue in 2014 compared to €114.6 million in gross poker revenue in 2013.
Despite the heavy declines, bwin.party did report a big 99.2 percent increase in mobile/touch revenues from €76.9 million in 2013 to €153.2 million in 2014.
The group also reported a small 0.6 percent gain in sports betting revenues, with €237.1 million reported in 2014 compared to €235.8 million reported in 2013. The financial report believes the gains were primarily due to the increased wagering surrounding the 2014 FIFA World Cup offset by the blocking of its ISPs in Greece.
The group's Chief Executive Officer, Norbert Teufelberger, blamed both regulated markets and the ISP ban in Greece for the main drivers for the group's overall decline, while praising the strides the company has made increasing its mobile revenues.
"We have made solid progress this year in growing our share of revenues from nationally regulated and/or taxed markets, increasing our mobile footprint and reducing our cost base," Teufelberger told the investors. "However, the full year impact of ISP blocking in Greece coupled with the structural decline of regulated poker markets in Continental Europe affected our overall financial performance for the year."
In addition to the revenue declines, the group also reported a 6.3-percent decline in clean earnings before interest, taxes, depreciation, and amortization (EBITDA) with €101.2 million in clean EBITDA in 2014 compared to €108.0 million in 2013. EBITDA, rather than net income, is widely used in many areas of finance when assessing the health and performance of a company.
The company attributes this decline to both the investment into the reentry of the US marketplace and the overall declines in worldwide revenue.
The group's net income after taxes went from a decent profit to a sizable loss. In 2013, the group reported €41.1 million in net income after taxes, while in 2014 a net loss after taxes of €94.3 million was reported. While this is a dramatic shift, it is mostly due to a €104.4 million non-cash impairment charge against poker and other intangible assets, along with non-core investments.
The financial report also warns that the current year may also be a difficult one for the group due to "new gaming and other indirect taxes, continued pressures in European poker and the absence of a major football tournament this year."
The company advised investors earlier in the year about changes in value-added tax (VAT) rules, stating that "2015 total net revenue and cash-flow will be reduced by approximately €15 million before any mitigating actions."
Bwin.party Confirms Company May Be Up for Sale
According to Reuters, the rumors circulating in 2014 and 2015 regarding a suitor acquiring part or all of bwin.party are now confirmed to be in the next stage.
Bwin.party Chairman Philip Yea confirmed a number of proposals are being reviewed, stating to reporters, "The board has entered into a further stage of discussions with each party with a view to assessing the relative attractions of these proposals."
This is a complete turnaround from June 2014, when Yea dismissed any sales rumors stating to Bloomberg, "The Board of bwin.party has noted the recent speculation in the media regarding a possible break-up or sale of the company."
Image courtesy of Ranne.co.uk
Get all the latest PokerNews Canada updates on your social media outlets. Follow us on Twitter and like us on Facebook!