Canadian Streamer Spotlight: Get Stackin' with Gripsed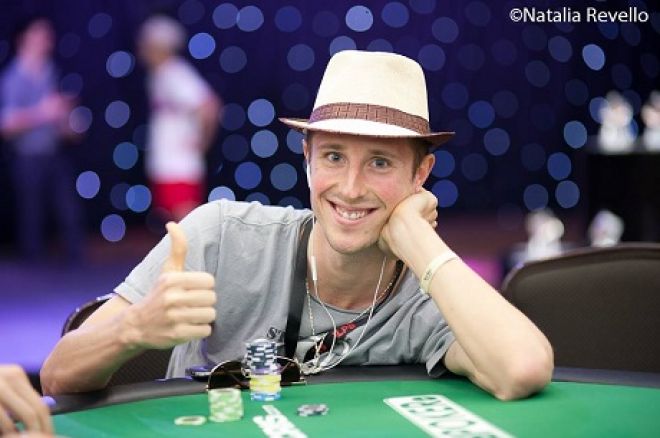 On the second edition of Canadian Streamer Spotlight, PokerNews Canada had the opportunity to sit down with Toronto, Ontario native Evan Jarvis, better known as Gripsed. His quirky, energetic stream on Twitch is a must-follow for anyone wanting to learn the game and have a laugh along the way.
Evan Jarvis has been streaming since 2011 when he took his Gripsed.com brand to YouTube as part of his training site. He branched out and offered many different options for viewers, from training videos, tips for joining poker sites, tutorials on using poker tools, to an ask-me-anything section where he answered subscriber questions.
He teaches viewers from his personal experience in the hope of creating the next generation of healthy and well-rounded individuals who can enjoy and be wise with the money they earn on the felt. He explains, "I've experienced a lot over my poker career so far and I wanted an outlet to teach people not only about how to play poker but how to manage degenerate habits that are so easily gained from spending time in this industry along with important off-the-felt skills like nutrition, having an active and healthy lifestyle, social skills, and having fun." One of the best examples of this is a video Jarvis released about never going on tilt that features a self-help section along with exercises. You can find that video at the bottom of this page.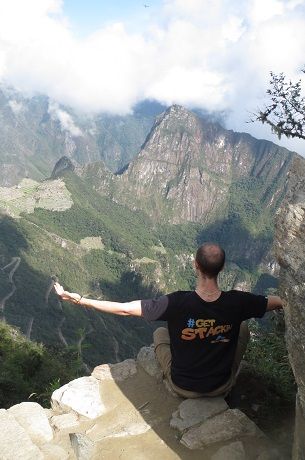 Jarvis has had a couple of big on-felt accomplishments throughout his poker career including a Latin America Poker Tour side event title when he took down the $450 turbo in Peru for over $10,000 in October of 2014 and the Great Blue Heron Fall Classic in Port Perry, Ontario in October 2013 when he brought home $16,416 in cash and a trophy to place on his mantle.
One of his lesser known accomplishments is cashing in the last three World Series of Poker (WSOP) Main Events in a row. "I have a long way to go to catch Ronnie Bardah's five consecutive Main Event cashes in a row, but it would be great if I could," added Jarvis.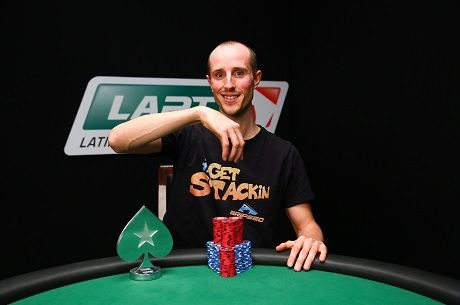 But Jarvis believes his most important accomplishment was being an integral part of Greg Merson's run into the WSOP history books when he won the most coveted prize in poker — the WSOP Main Event — in 2012. "We were living together at the time in Toronto and during the WSOP Main Event I had spent all year dreaming and believing I was going to win the Main Event," started Jarvis. "On dinner break of Day 3, though, Greggy was sitting with me and told me he was going to win the Main Event. I told him, 'hey, this is my thing.' I ended up busting in the money but was there supporting Greg every step of the way."
This included a long final table and a three-handed battle which started on October 29. "I was on the rail for the entirety of the November Nine final table. Everyone remembers how long it went; it was a marathon. He had his strategy section that he was talking to in between hands and on breaks, but I was part of the support team and mental team along with a massage therapist that kept him lose in between breaks."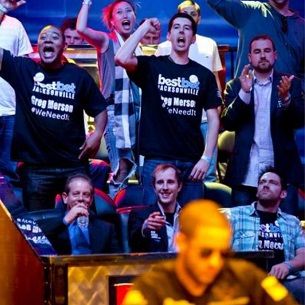 In 2013, Jarvis used the Home Games section on PokerStars to host weekly home game sessions where fans have the opportunity to play against him. By bringing his energetic and fun approach to streaming, he gained loyal followers who flocked at the opportunity to play with him live. Now every Friday is Free Money Friday on the Gripsed channel where you can play against Jarvis and other viewers to win prizes ranging from one of his e-books to cash. There are eight to 10 tournaments starting at 4 p.m. ET every Friday. Go to the Gripsed Twitch page or Gripsed.com for more info.
Another way Jarvis uses the stream on Twitch in a unique manner is through his Sunday Sweat session. Jarvis raffles off 1% of his biggest tournament every hour on the break to one of the lucky viewers. This brings a massive following to his stream and also has everyone collectively cheering him on to do well, since, when he wins, the stream also wins. As an example, during a Sunday broadcast, Jarvis played for just over seven hours, meaning he raffled off 1% of himself to seven different viewers who all had a piece of his action and winnings.
Jarvis also has big plans and aspirations for the stream in the future: "The Gripsed team page is now live on Twitch. This is a page on Twitch where Gripsed.com coaches and friends of the stream have their page hosted, including Greg Merson. The end goal is to have poker content on the page 24/7 for people to watch poker streams. I would also like it if I could get up to a max of 1,000 concurrent viewers at a time consistently on Twitch and eventually over 100,000 subscriptions on YouTube.
Like any professional, there are always some influential people in Jarvis' life that have helped him get to where he is today. "A lot of the success in my poker career has come from Greg Merson. I lived with him for a year at the beginning of the summer in 2011 in Toronto. He introduced me to a bunch of people from Leggo Poker who helped improve my game," said Jarvis. "For tournaments, I also had a lot of help from Griffin Benger and Simon Charette," added Jarvis.
Away from the felt, Jarvis also has a lot of influential people he leans on and learns from including inspirational speaker Eric Thomas, strength coach Elliot Hulse, and YouTuber 'RSDTyler'. "RSDTyler became famous from pick-up lines off of YouTube, but I actually got hooked on watching him because he has really good advice about running a business and motivational speaking."
Jarvis also gives a lot of credit to Tower Gaming. "Tower Gaming is another group of people I cannot give enough thanks too. The company looks after the Gripsed.com website and makes it look amazing," mentioned Jarvis.
When asked what poker has meant to him, the humble Jarvis replied, "It changed my life. It made me proud of myself. I started playing when I was working as a lifeguard and started giving shifts away to people when I was making more money playing poker then working as a lifeguard. I found something that I could be proud of myself for — something I was good at. I always wanted to make a living off of playing games and poker gave me that opportunity." Jarvis added, "Most of my best friends I've made through poker and I've gotten to see the world and had the most crazy experiences because of my poker career."
This year's WSOP is also going to be a big one for Jarvis. He plans on playing a full schedule of events and promoting his stream and website during his off-days along the way. "I have about 12 events including the newly announced online bracelet event on WSOP.com I'm looking to play, along with streaming on the off-days and promoting the stream and my business around the Rio."
Jarvis also gave a little insight into where he was staying this summer, which he has teased on the stream, but wasn't quite ready to announce more details to PokerNews Canada. "I'll be staying in a streaming house during the WSOP this year. A bunch of top streamers and pros will be staying with me. I don't want to announce all the details yet but it should bring a lot of fun and exciting times."
Jarvis is one of the most charismatic and colourful contributors to the poker scene on both Twitch and YouTube. You can check him out on Twitch at twitch.tv/gripsed or his YouTube channel at youtube.com/user/gripsed where you can learn to Get Stackin'.
The Streamer Spotlight features Canadian poker streamers. If you would like to be featured on the Streamer Spotlight or would like to nominate someone to be featured, please send a tweet to Matt Perrault (@matthewperrault) on Twitter.
Get all the latest PokerNews Canada updates on your social media outlets. Follow us on Twitter and like us on Facebook!