Editor to Editor: Talking Canadian Poker with Eric Danis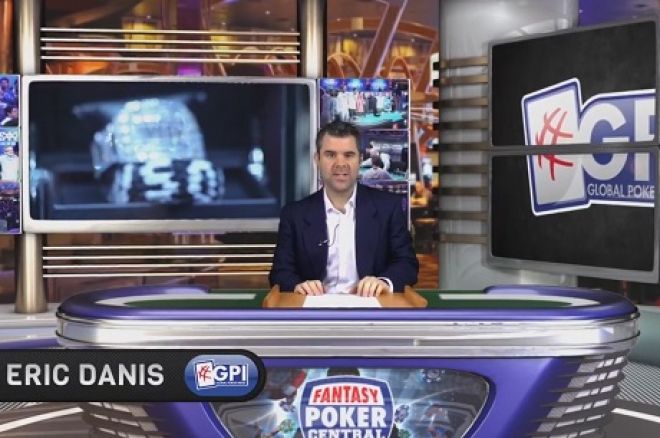 The first time I met Eric Danis, I recognized his voice before I could even see him as he rounded a corner at the World Poker Tour Canadian Spring Championship at Playground Poker Club. Heard every week on the PokerNews GPI Update podcast as well as in videos from Global Poker Index, Danis has a voice that poker fans will instantly recognize — like the Tom Waits of poker.
Ontario-based Danis, who wears many different hats behind the scenes of Global Poker Index, carries the official title of Editor for the world-recognized player ranking site. He studied radio broadcasting in college and followed poker closely for many years while working in unrelated industries. But his interest in sports and statistics naturally carried into stats in poker, and Danis started a blog several years ago that eventually got him recognized by QuadJacks.
Danis got to be friends with Jeff Walsh who hosted The PkrGssp Show on QuadJacks and started appearing on his podcast once in a while before getting his own show — PokerEH! — where Danis got to put his focus on poker in his home country. As an aside, a staple of Albertan poker and a good friend of PokerNews Canada, Jon Harnish went on to be the host of that show for a while as well.
"To this day, I really miss that part of my job. I really miss being able to talk about Canadian poker. It's probably the thing I miss the most," Danis explains in our recent conversation. Well, Danis, I'm happy to oblige. Let's talk Canadian poker.
The first-ever GPI American Poker Awards have entered the history books as the event wrapped up in California a few weeks ago. Honouring the best of Canadian and American poker for the first time, there was a distinct lack of Canadian nominees with the scales tipped to the good ol' United States of 'Murica.
There were 13 awards handed to deserving individuals in the poker community, and just one of them represented Canada. Daniel Negreanu scooped up the title of Poker's Best Ambassador to the surprise of nobody. Of the 36 nominees in contention for jury-decided awards, just one was Canadian: World Poker Tour Montreal for Event of the Year (Buy-In Over $2,000).
Where's the representation for red and white? "I can call out the fact that I made sure that a lot of important people in Canada got access to the voting and they did not vote," Danis says, a bit exasperated. "I can tell you that probably 20% of the people [in Canada] that I had requested [the nomination] sent to submitted their votes. That, I was disappointed in. I knew right away that there'd be zero or one Canadian on there because of that."
There is also the issue of timing and location of great players finding great results. "Of course, if you're in California, you might not realize that Ami Barer won Aussie Millions in February," says Danis. And the same would go for Mike McDonald's incredible start to 2014 with $5.3 million in cashes in the first couple of months of the year at PokerStars Caribbean Adventure and Aussie Millions, surely making him deserving of a nomination for Tournament Performance of the Year. "Had Ami Barer won the Aussie Millions in October, I think that makes a big difference. Unfortunately, whatever you win earlier and the fact that it was in Australia ... if Ami Barer had won the WPT World Championship in Atlantic City, I think he gets way more votes from American voting people as well."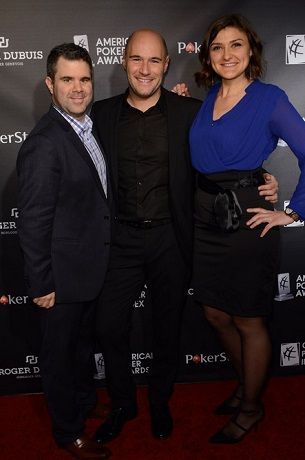 "I actually find the fact that WPT Montreal got nominated to be a huge accomplishment because of the fact that there were so many American voters and there was a lack of Canadian voters. I will make sure, myself, that the people that I do get those invitations sent to, that they vote. I'm going to try my best to make sure that they vote."
There is, of course, the fact that the States has a population nearly nine times our own, which supports many more poker players and poker events. But on the other side of the coin, Canada enjoys a much more favourable poker climate with online poker freely available, the minimum age to play is lower, and there is no taxation at the payout booth on tournament winnings.
"To be honest, though, it wasn't a huge year for Canada. I think the year before there were six Canadians in the top 10 of the GPI. It was the heyday with the Watsons and McDonalds added to the Negreanus and Duhamels and such. It wasn't a huge year."
Outside of the awards, it seems there is a big cultural difference between Canadians and Americans when it comes to poker. America has a strong gambling culture that loves to place bets on everything imaginable and that just doesn't happen in Canada. It is not nearly as common for sports fans to put money on the games they watch in this country. While Danis disagreed with me to some degree, arguing that Canadians love to place bets with friends and play cards when we get together, our two largest sports broadcasters in the country — TSN and Sportsnet — clearly use poker as nothing more than filler for dead space in their schedule.
"I hear you about our broadcasters. Poker is definitely a fill-in, which is upsetting. The one thing that I get really upset about ... first of all that WPT's new episodes aren't on air, or are sort of on air; I saw them the other day ... I saw the WPT Montreal from 2013. That frustrates me, and the fact that I had to watch it at 2 p.m. because there is no timeslot. And it's weird because they actually get okay ratings. That's what I don't understand. And TSN has five channels now. You can't tell me that TSN4 can be your Sunday night home for the World Series of Poker? Mike Leah, I had to Skype him and say 'hey, your final table is on,' you know? He didn't know."
This is something I took issue with during the World Series of Poker Main Event last year when TSN had the rights to the live broadcast of the final table and didn't put it on any of their channels, deciding instead to stream it online only to their subscribers. This is the state of televised poker in Canada, despite getting access to their audience numbers that showed that the World Series was far more popular than the soccer match that they decided to put on TSN4 instead.
Danis agrees. "I do know there's a market. I know people watch it. You were very upset, or I guess PokerNews Canada was very upset, when we were just being dinked around with the World Series for the November Nine. The year before I had spoken with Jessica Welman directly who had told me 'yes, TSN will be carrying' and I put it out on Twitter and TSN actually reached out to me and said 'we're not showing this. We're showing Tuesday, not today.' Well hold on, the WSOP told me yes and Jessica said 'we have confirmation, we have a contract with them and they're going to show tonight,' and they're saying 'no, no.' I just don't get it."
Since talking frustrations about poker broadcasting will just have us turning in pointless, raging circles, Danis and I had to shift our conversation to something less aggravating. Canada has some great players recognized around the world, but there are at least as many talented pros who are rarely given attention, by choice or otherwise. I wanted to know who came to Danis' mind as some of our most underrated players.
"You know, it's funny because he is still very well-rated; I think most underrated is probably Andrew Chen. He is underrated in the sense that he is one of our top players in the country. His results speak for themselves. He doesn't play a ton of tournaments but when he does he always goes deep. I think most underrated is him, but if I'm going even deeper than that, I think that Thi Nguyen could be the next big thing in Canadian poker."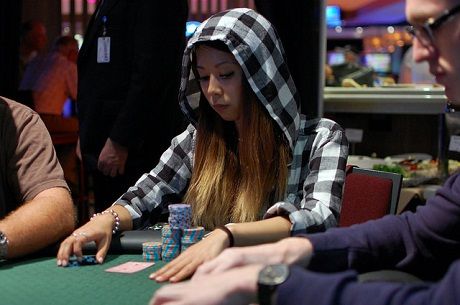 This was a name I was excited to hear Danis support. We watched Nguyen take two great results in Calgary last summer during the Canadian Poker Tour Summer Showdown and she played incredibly well. We promise to get an interview and a feature written about her in the near future because this is a girl you need to know about.
Danis explained that the American Poker Awards was initially going to have a Rookie of the Year category instead of Breakout Player of the Year, except that notable rookies almost don't exist in this game. Hardly anyone is booking significant results in their very first year of finding tracked tournament cashes, but Nguyen would've been a shoo-in for a nomination.
"She had just an amazing 2014 season. You know, when someone just goes to Calgary and wins, and then heads down to Las Vegas to the Venetian — we're not talking about small series, we're talking about the DeepStack Main Event — and she wins that. I think it was right around the World Series so not a ton of people talked about it, but I remembered the name from Calgary and I did research on her and then I realized she's good. Like, she's really, definitely good. So, I think she could be the next big thing in Canada. Nothing beats an attractive young woman who's so nice, and then she gets to the poker table and she just slits your throat. I mean, it's the coolest thing on earth. Why not put Max Greenwood in there as well. I find he gets overlooked alot. If you watch EPTs, they love him on EPT. The poker world doesn't talk too much about the Greenwood boys."
For a brief profile of the Greenwoods, you can find our article featuring the three brothers from over a year ago. Keep watching PokerNews Canada as we continue to bring you the best in coverage of distinctly Canadian poker news.
Get all the latest PokerNews Canada updates on your social media outlets. Follow us on Twitter and like us on Facebook!