Martijn "Quadchrazs" Ardon is 2015's First Supernova Elite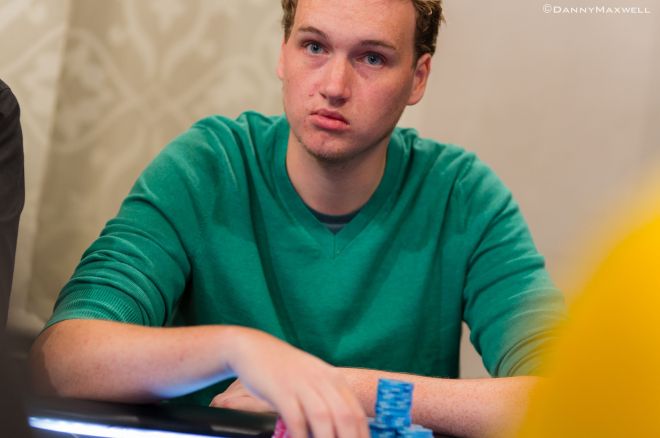 It took only 52 days for Martijn Ardon to work his way up the ladder and become the first player to earn the Supernova Elite status on PokerStars.
If you are thinking that 52 days is a ridiculously short time to achieve a goal like that one, then you should know that Ardon is not as happy as you may imagine, as his initial plan was to meet the milestone in no more than 46 days.
Formally Supernova Elite since Feb. 21, Ardon told the PokerStars Blog that he hoped to complete his mission a week before that, but some health issues forced to change his initial plan and slow things down a bit.
"I intended to reach it on 15 February. But I got stomach flu, so had to do some smaller VPP days at some point," Ardon explained.
To meet his ambitious goal and to become the fastest player to ever reach the Supernova Elite status at PokerStars — the previous record-holder Andrew "azntracker" Li took a whole week more to get there — the 24-year-old player from the Netherlands set a precise grind routine that 'forced' him to play several sessions a day.
"My standard day was getting up at between 12 p.m. and 2 p.m. and getting to sleep between 4 a.m. and 6 a.m. I would usually do four three-hour sessions a day depending on the action. I played six-max hypers mostly — my game of choice for the last few years."
Determined to get over what he called a "lazy" 2014, during the first 52 days of the year Ardon played mostly at €100 buy-in sit-and-gos, averaging something as impressive as 1,000 sit-and-gos a day.
"In February, when the $60 Spin-and-Gos were released, I was forced to play a little more hours and a little more other games as well, like fifty50 sit-and-gos and satellite hypers," Ardon went on to explain. "The Spin-and-Gos are very popular but I wasn't planning on learning an entirely new game while in this chase."
Asked about his future plans, Ardon explained that everything will be decided after he will have recharged his batteries during a (well deserved) short break from the game.
"I'm not sure what I'm going to play the rest of the year," Ardon continued. "There will no doubt be a lot of six-max hypers in there, but exploring other game types that are less stressful, like full-ring games or heads-up are very good options as well. I will be taking some more free time off to begin with."
Get all the latest PokerNews Canada updates on your social media outlets. Follow us on Twitter and like us on Facebook!