Quebec Reveals Plan to Block Unlicensed Gambling Sites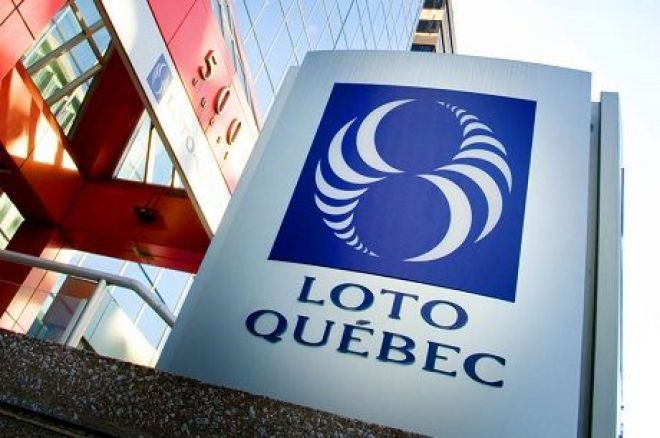 Residents of Quebec may soon be losing the ability to play at all of the great poker sites in the world like Full Tilt, PokerStars, 888poker, partypoker, and more.
The province released its new budget on Thursday, and in it were plans to introduce new legislation that puts the duty on Internet service providers (ISPs) to block access to a list of unlicensed sites. The list, drawn up by Loto-Québec, would restrict access to all major gambling sites besides the province's own Espacejeux.
According to a report by The Globe and Mail, the government blatantly states that the purpose of this new legislation is to redirect gambling revenue to Espacejeux — revenue that has been going to unlicensed, offshore operators.
The province also adds that blocking these other sites is motivated by responsible gambling, which unlicensed sites are not required to promote. Quebec worries that existing sites are harmful to public health because they are not required to put measures in place that protect their users from gambling addiction and abuse.
However, many critics are pointing out that this is clearly about increasing government revenue, and controlling the population's free access to the Internet for reasons of increasing revenue on Espacejeux is a very dangerous precedent to set.
As quoted by The Globe and Mail, Michael Geist, a law professor at the University of Ottawa, described the news as a "remarkable and possibly illegal plan as the government seeks to censor the Internet for its own commercial gain."
Geist also explained that Canadian ISPs do restrict access to some corners of the Internet, like child pornography, but that it is "exceedingly rare" for websites to be blocked by ISPs. It is not illegal to visit online gambling sites, and "to legislate blocking for commercial gain sets a dangerous Canadian precedent."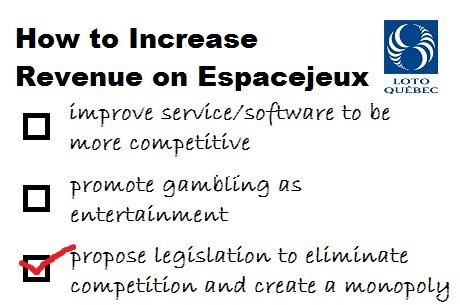 The chief legal and regulatory officer for independent ISP TekSavvy Solutions Inc., Bram Abramson, shared his concerns with The Globe and Mail: "ISPs are intermediaries and we do what we do best when we act a little bit like utilities: We provide access to the Internet. We should not be put in a position of picking and choosing what people have access to. We would want the government to think very, very carefully before taking this unprecedented move, which I have no doubt would be treated with great trepidation by consumers and by everyone who's interested in the free flow of information."
Quebec's Finance Minister Carlos Leitao admits that jurisdiction to take this action is a grey area and the proposal would have to be further examined in cooperation with federal officials, but also believes implementing the plan is "perfectly feasible."
Loto-Québec's Espacejeux offers online gambling with slots, table games, lottery ticket sales, sports betting, and a poker room using GTECH software, but it has struggled to compete with international competition.
Get all the latest PokerNews Canada updates on your social media outlets. Follow us on Twitter and like us on Facebook!