BlogNews Weekly: Dermot Blain Talks About His Huge Downswing in Live Poker Events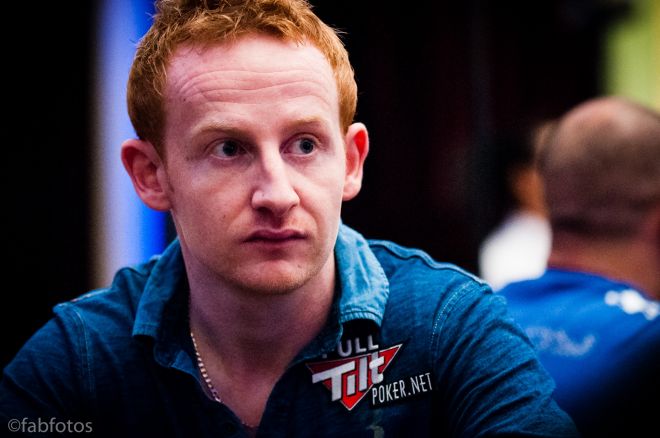 Each week, PokerNews Canada brings you insight into the happenings at some of the major poker sites. Featuring the most popular blog posts, BlogNews Weekly is your one-stop shop for all your poker blog highlights.
This week, we bring you highlights from PokerStars, Full Tilt, and partypoker blogs from last week.
Time to Quit?
It is natural for poker players to be constantly re-examining their games to make sure they are playing the best they can. Earlier in the year, Team PokerStars Online member André "acoimbra" Coimbra wanted to try something new and switched away from his bread and butter of sit-and-gos in exchange for playing pot-limit Omaha ring games.
Coimbra discusses in a blog titled Time To Quit? about some of the thoughts that pushed him to quit this pursuit of learning and grinding pot-limit Omaha cash games, and return to his usual high-stakes sit-and-gos.
Additionally, Coimbra shares his thoughts about his poker office in Portugal, which he shares with a few pros including fellow Team PokerStars Online member Katerina "Katerina289" Malasidou, and his internal debate about whether or not to pursue maintaining his PokerStars Supernova Elite status.
Read more on the PokerStars Blog about Coimbra's thoughts.
How to Handle Downswings
While in the long run skilled players should rise to the top, in the short run downswings can conquer the mind of even the world's best players. Even the top players in the game will experience downswings, and how these rough patches are handled can make a huge difference in their games and mental health.
Dermot Blain admits in a Full Tilt Blog titled Downswing O'Clock! that he is on a huge downswing in live poker events. Instead of letting this downswing conquer him, Blain highlighted five proactive measures that can be done to keep things positive.
Perhaps one of the best points is to not panic and to not let your emotions get the best of you.
Head to the Full Tilt Blog for five tips on how to handle downswings.
Reading Your Opponents
Understanding poker strategy is important when playing live poker, however, equally important is knowing how to read your opponents.
Partypoker Team Pro Tony Dunst shares some of the thoughts he has on reading opponents on the blog titled WPT Champion Tony Dunst On Reading Your Opponents.
Dunst debates the merits of observing opponents eye contact as well as a player's speech patterns during a hand. You may want to keep silent the next time you are in a hand unless you want to give away a tell, as Dunst points out. "Many players simply cannot speak calmly during a hand unless they're confident of winning," he said. "So if you see them freeze up or stutter, it's probably a sign of a weaker hand."
Learn more on the partypoker Blog about reading your opponents.
Get all the latest PokerNews Canada updates on your social media outlets. Follow us on Twitter and like us on Facebook!