Full Tilt Announces Major Changes To Ring Games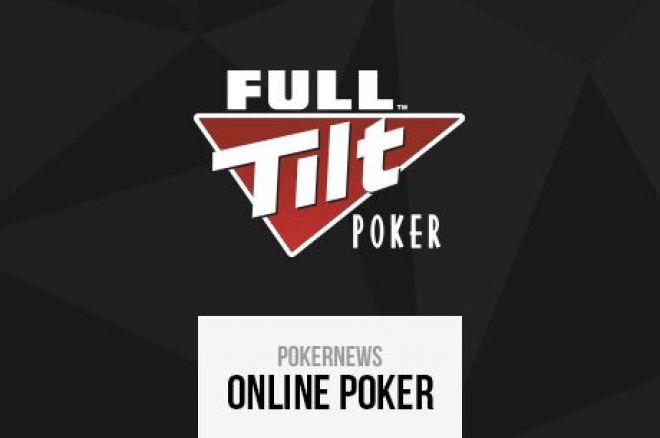 Full Tilt recently announced some big changes in its ring-game offerings that will help new players find the most active tables.
The changes are also believed to have been introduced to improve liquidity in active games by removing some of the less popular ring-game offerings.
As part of its ring-game reorganization, Full Tilt announced the following games will be removed from the client:
Adrenaline Rush games (from the end of April)
cap and deep-stack heads-up no-limit hold'em games
cap, deep-stack, and deep-stack-with-antes six-max no-limit hold'em games
shallow-stack full-ring no-limit hold'em games
pot-limit hold'em heads-up and six-max games
full-ring fixed-limit hold'em games
deep-stack pot-limit Omaha heads-up games
cap, deep-stack, and deep-stack-with-antes pot-limit Omaha six-max games
deep-stack-with-antes six-card pot-limit Omaha heads-up games
new-to-the-game tables for certain games (such as no-limit Omaha hi/low six-max)
Irish poker
HORSE, HA, and 7-game
$0.25/$0.50 and $1/$2 pot-limit Omaha Rush Poker games
In addition, Full Tilt released that six-card Omaha, 8-game, 10-game 6-max tables, seven-card stud hi, seven-card stud hi/low, and razz tables, will all change to a five-max structure.
TwoPlusTwo poker forum poster "AnFiieLd." posted on the site's New Unofficial Full Tilt Feedback Thread about other changes not announced in the blog regarding high-stakes ring games, hoping that it was a mistake when posting:
"Today Full Tilt have made some drastic changes to their offering of games at the higher stakes, or there has been a bug in their most recent software update.

"The highest stake big-bet game is now $250/$500, all ante big-bet games have being removed. The SECOND highest stake big-bet game is now $25/$50, thus removing $50/$100, $75/$150, $100/$200, $200/$400, $300/$600, and $400/$800.

"The limit games have been more seriously affected as there has been a lot of action at the $2,000/$4,000 tables. Their highest offering is now $1,000/$2,000, with the second highest being $50/$100, removing $500/$1,000, $300/$600, $200/$400, and $100/$200.

"These changes seem to be pretty absurd to me, I would say it's more likely its a bug, however, is there anyone from FTP/PokerStars that can comment on this?"
Full Tilt manager Shyam Markus confirmed that this was neither a mistake nor is it expected that these and other changes will be popular with everyone when responding, "Yes, I can confirm it's not a bug. Lots of changes were implemented today, and for sure many won't be popular."
Another poster, "ChuckBass", expressed his displeasure of the changes from a six-max to a five-max structure in games he frequently plays, believing that this will cause tables to break up much quicker. "ChuckBass" explained, "I am one of the most active regulars in the 6c games. Over time, I've been playing it has been pretty apparent that the majority of players don't like playing short handed.
"Tables run fine [five or six] handed, but as soon as we get down to four or less they break quickly the majority of the time. Now it only takes one person sitting out to start the domino effect. We've seen this already today, there were five full tables of 2.5/5 running and five minutes later just one, each breaking almost immediately after the first sat out. As I've been typing this, the last remaining full table broke one minute after one player sat out.
"Really bizarre changes. I've spoken to two of the three other regulars who have logged the most hands at 2.5/5, and they share my concerns. None of us were consulted about this either, which seems odd. Hopefully, you change it back soon."
Markus mentioned that some players were consulted about the changes and asked for players to be open-minded.
"We did talk to a good number of players about this change," he said. "I agree there is some danger here of disrupting a game that was doing quite well (easily the third biggest game we spread after NLH and PLO). The change was mostly to address the feedback that the games could play quite tight because of how strong your hand had to be to win. We're going to give it a try, and if it looks to hurt more than it helps, we'll definitely reevaluate the decision. So give it a shot, and let us know how it plays (and whether or not tables break too quickly/often)."
In addition to the ring-game changes, Full Tilt also announced increases in the effective rake structure in the $5 and $50 buy-in Jackpot Sit-and-Gos. The $5 games will now have the same effective six-percent rake the $1 and $2 games have, while the $50 games will now have the same effective five-percent rake that the $10 games have. What this means for players is a slight reduction in chances of playing for more than two times the buy-in with the prize pools in these three-max hyper-turbo games being randomly generated.
The online poker operator believes these games still offer great value to its players since "even with these changes, Full Tilt continues to have the lowest or equal lowest tournament fees of any major operator."
Share with us your thoughts regarding the major changes taking place on Full Tilt in the comments below, and whether this will impact your gameplay or feel this could attract new players.
Get all the latest PokerNews Canada updates on your social media outlets. Follow us on Twitter and like us on Facebook!