Guy Laliberté in Final Steps of Selling Cirque du Soleil for $1.5 Billion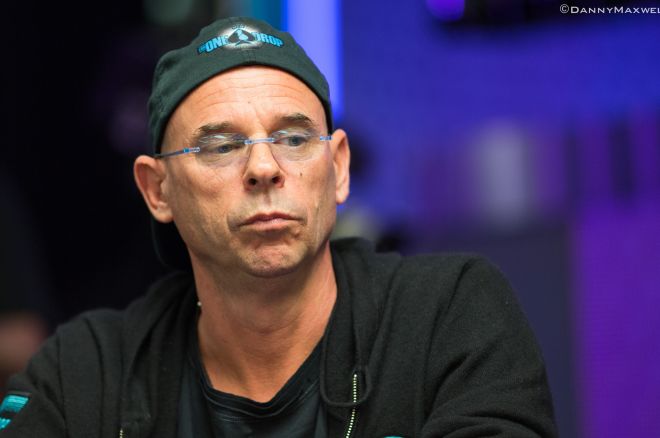 High-stakes French Canadian poker player and philanthropist Guy Laliberté is reportedly in the final stages of negotiations to sell a majority stake in Cirque du Soleil for close to a breathtaking $1.5 billion to a consortium of companies led by private investment equity firm TPG Capital LP and the private-owned Chinese conglomerate Fosun International Ltd.
According to Reuters, TPG and Fosun submitted the winning bid in an auction, prevailing against strong competition from another consortium of companies made up of private equity firms CVC Capital Partners Ltd and Providence Equity LLC. It is further reported that Canada's second-largest pension fund, Caisse de dépôt et placement du Québec, would become a minority investor in theatrical company if the deal with Laliberté is finalized.
Sources close to Laliberté told Reuters that while the deal is in its final stages, it could still fall apart. Laliberté currently owns a 90-percent stake in the largest theatrical producer in the world, and it is believed if the deal finalizes he will maintain a 10-percent stake and continue to play a significant role in the company.
Laliberté founded Cirque du Soleil in 1984 with fellow Canadian street performer Gilles Ste-Croix. The show was a quick success and rapidly expanded in the 1990s and 2000s to 19 shows in over 271 cities on every continent except Antarctica, according to Wikipedia.
Laiberté parlayed this success into becoming one of the richest people in the world, recently ranked in 1,006th place worldwide and in 22nd place in Canada on the Forbes list of wealthiest people, with a net worth of $1.9 billion.
While Laiberté is best known to most of the world as the face and brains behind Cirque du Soleil, to the poker world he is known as a high-stakes enthusiast and the founder of the One Drop Foundation, an organization that helps provide access to clean water around the world.
Anyone that has played in or watched the World Series of Poker (WSOP) should now be familiar with the One Drop Foundation thanks to the wide publicity featured throughout the poker festival. Each year the WSOP has raised awareness for One Drop by asking players to contribute a portion of their winnings to the cause and by donating funds taken out of buy-ins for the various One Drop tournaments on the schedule.
High-stakes players may also have a rooting interest in this sale going through, as it could theoretically add some liquidity to the nosebleed action Laiberté is also famous for in the poker world.
Get all the latest PokerNews Canada updates on your social media outlets. Follow us on Twitter and like us on Facebook!