BlogNews Weekly: How To Start Playing Poker, the Three-Barrel Bluff, and Rob Lee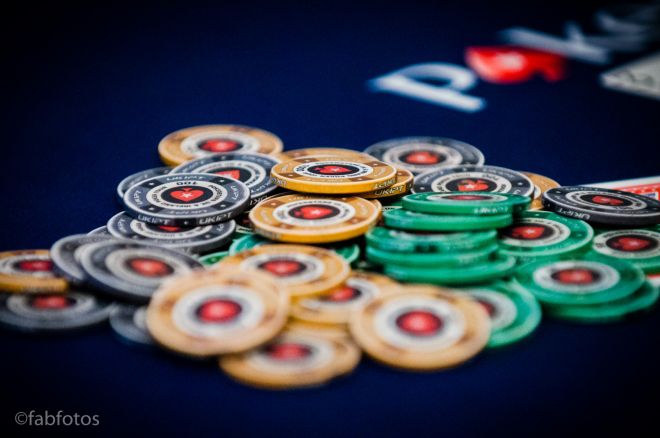 Each week, PokerNews Canada brings you insight into the happenings at some of the major poker sites. Featuring the most popular blog posts, BlogNews Weekly is your one-stop shop for all your poker blog highlights.
This week, we bring you highlights from PokerStars, Full Tilt, and partypoker blogs from last week.
How Do You Start Playing Poker?
Most experienced poker players have been asked about how to get started playing poker, while many aspiring players ask the same question to those that have been successful.
In a PokerStars Blog post titled How Do You Start Playing Poker?, Team PokerStars Online member Grzegorz "DaWarsaw" Mikielewicz gives his answer to the question. Some of the advice Mikelewicz shares includes working hard and seeking out all information at your disposal.
He also points out that learning to succeed in poker can take far less time than success in professional sports or other career paths.
Head to the PokerStars blog to learn more about Mikieleicz's insights on how you can become a successful poker player.
The Three-Barrel Bluff
A three-barrel bluff, or bluffing on all three streets of play, is a poker move that can either make or break your tournament. Bluffing in these situations should never be done without a plan.
The Full Tilt Blog titled Bluffing Three Times in MiniFTOPS Event #19 demonstrates the thought process of Ben Jenkins when he recently three-barreled a bluff after raising from under the gun and not making a hand on all streets of play.
Jenkins shares with us his thought process, which includes what he believes is the range of his opponent, and what he believes he can convince his opponent with his initial raise and subsequent bluffs. While the hand itself is fairly ordinary, the blog can open your eyes about not just bluffing with reckless abandon and what you should be thinking about when betting after missing a flop, turn, and river.
Read more on the Full Tilt Blog about how Jenkins approached a hand where he bluffed on all streets.
Football and Poker with Rob Lee
Retired English footballer Robert Martin "Rob" Lee recently discussed with partypoker his thoughts on football and poker in the post titled Former Newcastle Great Rob Lee on NUFC, Boxing, and More.
Lee's best days on the pitch were arguably playing for Newcastle United Football Club (NUFC) where he scored 44 goals in 303 appearances. Lee seems disgusted by the state of affairs for the club, commenting, "Half the players aren't good enough and the other half don't want to be here."
Lee also shares his thoughts on boxing.
While Lee is unable to find a parallel between football and poker, the former professional athlete will be active on the felt with a celebrity poker tournament in Glasgow, Scotland, during the summer.
Read more on the partypoker Blog.
Get all the latest PokerNews Canada updates on your social media outlets. Follow us on Twitter and like us on Facebook!