BlogNews Weekly: 888's Jackie Glazier Gets Ready For Vegas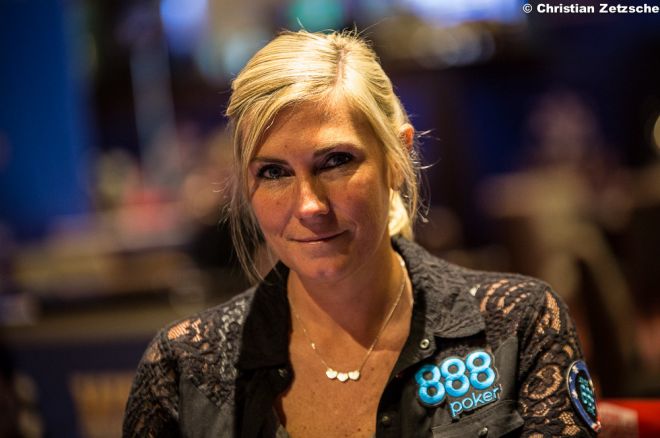 Each week, PokerNews Canada brings you insight into the happenings at some of the major poker sites. Featuring the most popular blog posts, BlogNews Weekly is your one-stop shop for all your poker blog highlights.
This week, we bring you highlights from PokerStars, Full Tilt, and 888poker blogs from last week.
Lights, Camera, Action with Mikhail "innerpsy" Shalamov
Team PokerStars Pro Online member Mikhail "innerpsy" Shalamov describes on the PokerStars Blog how he was able to cross off starring in a movie after the crew at 918 Films spent two days creating a three-minute short film when he was in London for the European Poker Tour.
Shalamov describes how his film is a bit different than others created about Team Pro Online members, since it focuses more about poker and its values rather than a bit about the life and times of Shalamov himself.
Head to the PokerStars Blog to learn more about Shalamov's thoughts about his short film.
You can check out the film below.
Win $5 at Full Tilt
Five dollars might not make you rich, but free money is always welcome. Our friends at Full Tilt are giving away a chance to win $5 just by guessing whether the following week's Big Money Sunday's total prize money will be over or under the total from the previous week.
The Full Tilt Blog discusses how easy it is for you to get involved. Every Monday, Full Tilt will be running its weekly free contest on Twitter. Below is the tweet from this week.
Learn more on the Full Tilt Blog about how you can easily win $5 every week.
Jackie Glazier Prepares for the WSOP
Players from around the world are getting ready for the 2015 World Series of Poker (WSOP). 888poker ambassador Jackie Glazier takes to a video blog titled Jackstar V-Blog Series "Straight Up" to discuss her plans about heading across the globe from Australia, where she lives, to Las Vegas this summer to hit poker's biggest stage.
In addition to Glazier talking about her plans, she also discusses a recent night out with her friends to celebrate her friend, Monica, successfully making it through radiation therapy.
You can check out the entire three-minute video blog below to learn more about Glazier's plans for the summer.
Get all the latest PokerNews Canada updates on your social media outlets. Follow us on Twitter and like us on Facebook!