BlogNews Weekly: Nepal Relief, Dermot Blain, and Pocket Jacks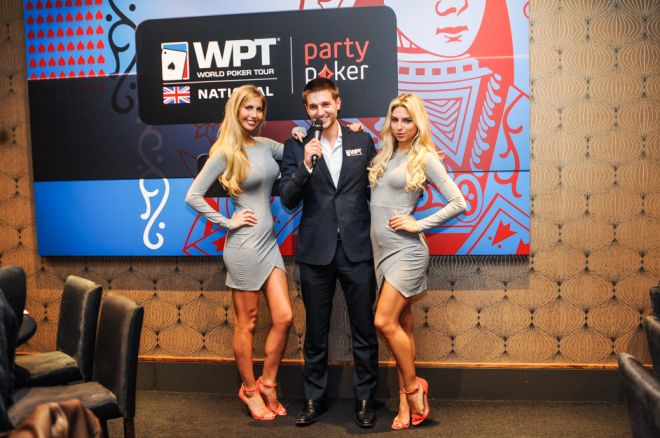 Each week, PokerNews Canada brings you insight into the happenings at some of the major poker sites. Featuring the most popular blog posts, BlogNews Weekly is your one-stop shop for all your poker blog highlights.
This week, we bring you highlights from the latest PokerStars, Full Tilt Poker, and partypoker blogs.
Dermot Blain Discusses the EPT Grand Final and More
Ireland's Dermont Blain recently discussed his recent experiences at the European Poker Tour Grand Final in Monte Carlo and more in a Full Tilt blog titled EPT Monte Carlo and Poker News.
Blain gives his thoughts not only on his efforts during the recent concluding stop of EPT season 11, but also shares his views on the attendance decline at the Irish Poker Open, on PokerStars signing football superstar Neymar, on the EPT returning to his hometown of Dublin in 2016, and on the 2015 International Poker Open sponsored by Full Tilt.
Check out the Full Tilt blog to read about Blain's thoughts on the EPT Grand Final and other poker related news.
Nepal Earthquake Appeal
As many of you are already aware, over 8,600 people perished in a 7.8 magnitude earthquake in Nepal on April 25, 2015. As aftershocks continue throughout the country, countless people are in danger of surviving due to a lack of adequate shelter and access to food supplies.
Two days after the earthquake first struck, PokerStars launched an appeal to its staff and players, with promises to match dollar for dollar any contributions to the humanitarian organization, CARE. So far, more than $210,000 has been contributed, bringing the total amount going to this worthy cause of over $420,000 when taking into account the matching donations.
In a blog titled, Nepal Earthquake Appeal - Update, PokerStars is extended the deadline to contribute to May 25.
Here are a few words from CARE.
Visit the PokerStars blog for more detials on Nepal earthquake relief efforts.
Learn How to Play Pocket Jacks
Pocket jacks is one of the most difficult hands to learn how to play, unless you are short-stacked in a tournament of course. Very often you will be faced with a flop with overcards, and other times you may not even be ahead when the flop appears to be more advantageous.
World Poker Tour Caribbean champion Tony Dunst shares some great tips on the partypoker blog titled Playing with Pocket Jacks. Dunst breaks down what you should be thinking about depending on your stack size when this tricky hand appears as your hole cards.
Dunst also breaks down his thought process in the video below, which features a hand between Sam Trickett and Erik Seidel.
Head to the partypoker blog to learn how to play pocket jacks.
Get all the latest PokerNews Canada updates on your social media outlets. Follow us on Twitter and like us on Facebook!