BlogNews Weekly: The Poker World According to Dunst & Katerina Malasidou Wedding Plans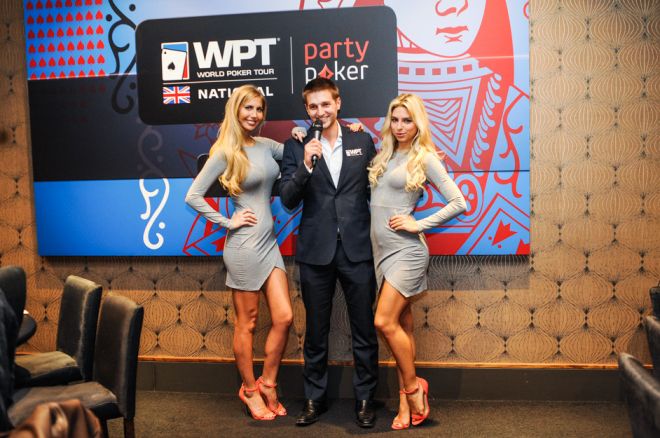 Each week, PokerNews Canada brings you insight into the happenings at some of the major poker sites. Featuring the most popular blog posts, BlogNews Weekly is your one-stop shop for all your poker blog highlights.
This week, we bring you highlights from the latest PokerStars, partypoker, and 888poker blogs.
Katerina Malasidou Getting Married
Last summer, Greece's Katerina "Katerina289" Malasidou became engaged to fellow Team PokerStars Pro Online member Andre "acoimbra" Coimbra.
With the wedding just two months away, you can imagine the stress and nerves Malasidou is experiencing, especially if you are married or engaged yourself. Malasidou shares what is going through her mind in the new PokerStars blog titled Getting Married 101, where she expresses a big admiration for anyone that is already married.
The poker pro also talks about playing micro-stakes online poker for fun while planning the wedding to relieve some of the stress involved in planning her big day.
Read more about Katerina Malasidou's wedding plans on the PokerStars blog.
Tony Dunst Breaks Down Playing Styles of Players From Around the World
Over the years, partypoker pro Tony Dunst has played poker against players from many different nationalities in their home countries. It's safe to say that Dunst is qualified to comment on the typical playing styles from around the world.
Rather than travel the globe yourself, Dunst has broken it down in the partypoker blog titled, The Poker World According to Tony Dunst, where he shares his feeling on opponents' style based off their nationalities.
While you will need to read the blog yourself to get a full picture of his views, we can tell you he breaks down players from the United Kingdom, the United States, Canada, China, Korea, Japan, the Mediterranean, Scandinavia, France, Germany, and Russia.
Head to the partypoker blog to read more about how Dunst feels players typically play based off their nationalities.
If I Was a Poker Mentor
The 888poker blog held a contest in May to see who could write the best blog on the subject, "If I Was A Poker Mentor." With $400 in prizes award to the three most popular blogs, the turnout was huge with many posters publishing some insightful blogs.
One blog in particular, which may prove to be helpful for any poker player starting out, was created by "Andy", who goes by the screenname "Sitout747". Andy's blog discusses — in a clear and concise fashion, we might add — the basics including starting hands, reading the table, the power of position, bankroll management, and more.
If you are interested in blogging yourself, the 888poker blog is a great place to do it as they allow any of their members to post their thoughts directly onto their blog.
Check out the 888poker blog to either read about Andy's insight into poker or to blog yourself.
Get all the latest PokerNews Canada updates on your social media outlets. Follow us on Twitter and like us on Facebook!