BlogNews Weekly: Sleeping Giants and Express Yourself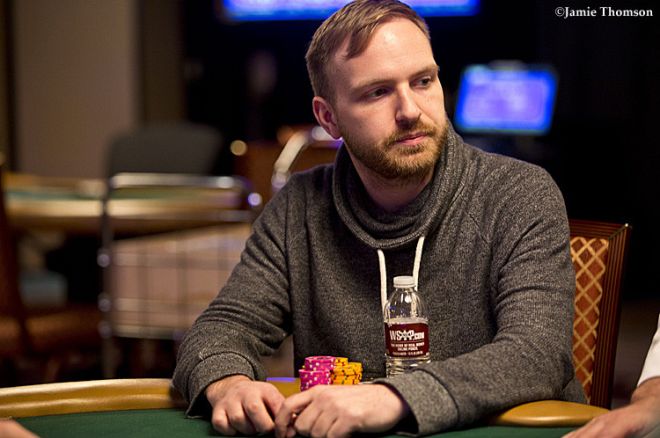 Each week, PokerNews Canada brings you insight into the happenings at some of the major poker sites. Featuring the most popular blog posts, BlogNews Weekly is your one-stop shop for all your poker blog highlights.
This week, we bring you highlights from the latest PokerStars, partypoker, and 888poker blogs.
Poker's Sleeping Giants
What would you do if you won a major tournament? Would you go out and celebrate, call all your friends, or would you just go to sleep?
Perhaps not so surprisingly, many top poker players opt for sleep, since they just put in a long grind and there will be time to celebrate the next day. The PokerStars Blog post titled Poker's Sleeping Giants talks about this phenomenon, with big event winners "Gambler4444" and "frost3ggg" stating that getting some rest was the first thing they thought about after a big win.
Perhaps Mike "SirWatts" Watson said it best when revealing, "I drank a celebratory beer... and got some sleep."
Read more on the PokerStars blog about how many players tend to think sleep first, party later.
Hear The People
Partypoker believes that poker players should not only be able to express their opinions, but be heard as well. Every other Saturday, partypoker will be asking for your opinion on Facebook and Twitter about a variety of topics. They plan to collate the responses and see if there is anything that can be improved for the future.
This past week's topic was about the structure of the Dusk Till Dawn tournament tickets featured at its poker room. Many players engaged by responding to a Facebook post on this topic, and also on Twitter by including the hashtag #HearThePPP.
Be on the lookout for more topics posted by partypoker, and let your voice be heard. Head to the partypoker blog to learn more about how to make your opinion known.
How Poker Has Changed Your Life
If you enjoy writing as well as reading blogs, why not check out 888poker where you are not only encouraged to express yourself, but can be rewarded for doing so. Every month, 888poker is hosting a Blog of the Month contest, where you can be selected to win a share of $400!
You can take part in this contest by posting a blog on their site starting with the words, "The game of poker has changed my life." This is basically a topic just about any poker player can comment on.
The most recent blog was created by "Leon", where he talks about six life lessons that he has learned in a decade of playing tournament poker, which includes patience, attention, sportsmanship, integrity, diversification, and peace.
Visit 888poker to discover how you can win money by blogging about how poker has changed your life.
Get all the latest PokerNews Canada updates on your social media outlets. Follow us on Twitter and like us on Facebook!