Daniel Negreanu Among Those Taking Issue With New Modiano Decks at WSOP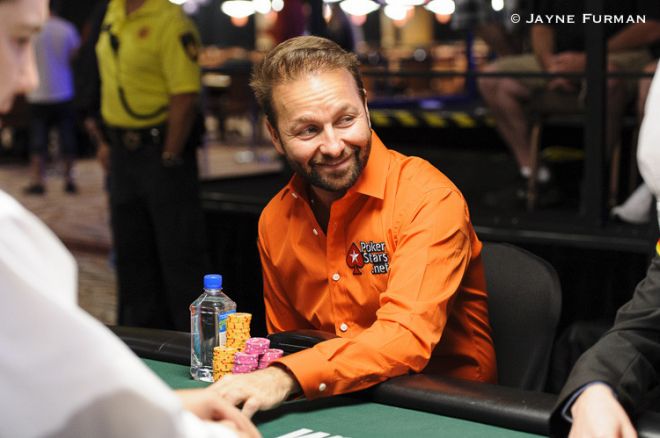 When a player at the World Series of Poker says I don't like "my" cards, it sounds like just another rounder running bad and whining about it. When several top players get together on social media and say they don't like "the" cards, it's a whole other story.
The WSOP brought in a new card manufacturer to supply decks for the 2015 WSOP, an Italian company called Modiano, which makes 100 percent plastic playing cards constructed with its own proprietary platinum acetate. The company's website claims they are superior to competitors like Copag and Kem in "every aspect worthy of merit." However, two weeks into the 2015 WSOP schedule, a number of players are taking issue with that claim, including six-time bracelet winner Daniel Negreanu.
"There are several issues with the cards," he told PokerNews. "The quality is too thin and they are easily marked. In the deuce-to-seven the other night, every three to four hands people were noticing marked cards, and they eventually just gave up, so they were essentially playing with marked cards. But the bigger problem is the way they manufactured them. The clubs and spades are similar in shape. A spade is usually pointy and has a rough edge. These ones are rounded, so it's very difficult to tell them apart, especially if you don't have great eyesight. And the face cards, especially in the stud games, if you're sitting at the other end of the table, its very difficult to distinguish between a king, queen and a jack. These are all complaints that have been echoed by most people."
Negreanu took to Twitter to voice his complaints and other players have followed.
Modiano supplied the new cards for the WSOP and are the worst cards I've seen since the ones that had Jeffrey Pollack's name on them!

— Daniel Negreanu (@RealKidPoker)
If Modiano's goal was to make the clubs as close to the spades as possible, they nailed it @WSOP

— Andy Frankenberger (@AMFrankenberger)
I think Modiano is a great new fit for WSOP. I also want to jam a sword into the side of my head by summer's end. http://t.co/yAq1WbZrGa

— John Allan Hinds (@JABistro)
A two-time WSOP bracelet winner himself, Frankenberger told PokerNews they're not the worst cards he's seen, but they're far from the best either.
"I was firstly a little surprised not to see Bicycle cards. I thought of Bicycle and poker like Louisville Slugger and Baseball," he said. "I understand poker is a business, however, and the WSOP has the right to make a deal with another Card vendor. I just wish the suits were more clearly visible. That's my main concern."
The "Jeffrey Pollack" cards Negreanu is referring to were new ones introduced at the 2007 WSOP, which caused quite a stir when players were unable to distinguish between the nines and sixes in the deck. They were eventually removed from play.
While Negreanu said he doesn't see that happening this time around, he did say he was contacted by Modiano to discuss the issue.
"When I sent out a tweet about it somebody from the company contacted me and said they're willing to make improvements, they just need to know what's up," he said. "So I started a thread on Twitter, and got a whole lot of people talking about what they don't like about them and nobody talking about what they do.
"So hopefully, not anytime soon, but hopefully they can fix it."
For now, Negreanu said he'll simply play the hands he's dealt.
"The cards are workable," he said. "They're just lower quality."
WSOP Executive Director Ty Stewart said the WSOP has no plans to change card suppliers at this time.
"We are very pleased that Modiano came on board to supply the tens of thousands of set-ups our current participation requires," he told PokerNews. "We used the cards without issue or complaint at WSOP Europe. Modiano has a solid reputation and we received their best cards. We always prioritize feedback from customers and can certainly revisit suit design in the future, but have no plans to change suppliers at this time."
*Editors Note* A previous line in the article in reference to Ty Stewart's quote has been edited and retracted. Stewart did not say "Negreanu and other players will just have to deal with (the new decks)" as the author paraphrased, Stewart simply said that the WSOP has no plans to change card suppliers at this time. We apologize for the error.
Get all the latest PokerNews Canada updates on your social media outlets. Follow us on Twitter and like us on Facebook!