New and Improved Modiano Cards Headed to 2015 WSOP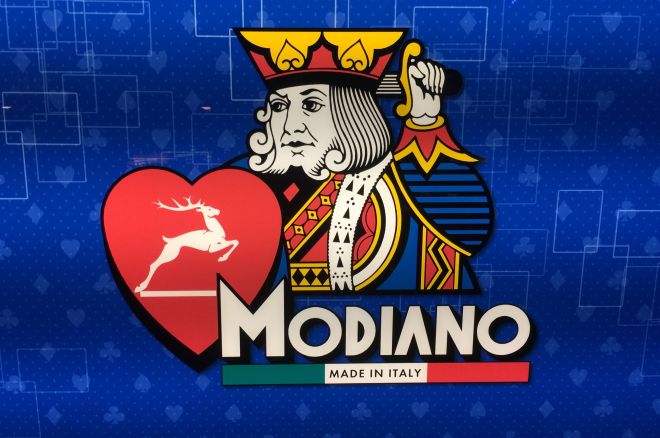 In response to a growing list of players complaining about the new Modiano cards being used at the 2015 World Series of Poker, the WSOP says new and improved decks are on their way.
"We got a new card sponsor and the quality of the cards aren't that great right now, but they have stepped up to the plate," said WSOP Tournament Director Jack Effel. "They're sending us new cards and hopefully the product we receive over the next couple of days will be much better. Hopefully we'll get them in play by the time the $50K (Poker Players' Championship) rolls around so that the players are at least not worried about playing with decks that could have potential markings or could be potentially marked by other players."
This year for the first time, the WSOP brought in Italy's Modiano to supply decks for its events. The company manufactures 100-percent plastic playing cards constructed with its own proprietary platinum acetate.
But after the first few events, a number of players began complaining about the cards, including six-time WSOP bracelet winner Daniel Negreanu. Among the chief issues seemed to be that the cards were too thin, easily marked, and it was too difficult to tell the difference between clubs and spades.
As recently as today, two-time WSOP bracelet winner David "Bakes" Baker turned to Twitter releasing a Google document outlining his issues with the cards and how marks on them have had a major effect on play.
Jotted down some brief thoughts wrt the card situation, hopefully this link works, will add to it as I think of more https://t.co/00dpZ8UPCM

— David Baker (@DMBakes)
WSOP Executive director Ty Stewart responded by saying a new custom batch of Modiano cards were coming that would be thicker and feature different suits.
WSOP Vice President of Corporate Communications Seth Palansky could not confirm the exact date when the new cards would be brought into play, but did say they are on their way.
"Modiano is making new cards that should be here soon," he said. "Amounts and timing is too difficult to say until they are in house and go through quality control."
Get all the latest PokerNews Canada updates on your social media outlets. Follow us on Twitter and like us on Facebook!