The Controversial Crowdfunded Poker Doc Returns for a Second Attempt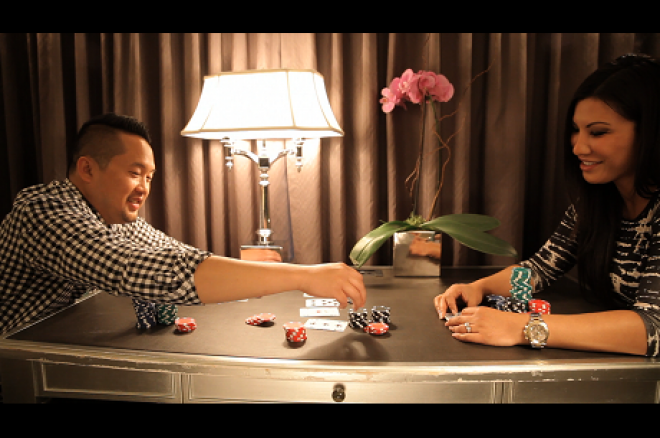 The reason why you're reading this, and the reason why any poker news outlet exists today, is because of a single event in 2003 when an accountant named Chris Moneymaker beat Las Vegas poker pro Sammy Farha for over $3 million and the title of World Champion at the World Series of Poker (WSOP). This event sparked a sudden mainstream interest in poker which would later be known as the Moneymaker effect.
For me, the Moneymaker effect came much earlier, when I watched Matt Damon checking the river to trap KGB. As a filmmaker, this is how I fell in love with poker — through a film.
The reason is different for everyone, but the elements of the story are almost always the same; you're rooting for an underdog — an outsider who must overcome great odds to attain a dream. This dream is what drives the effect.
But in today's poker landscape, this dream has been reduced to a job for many, and for those outside the poker community, they're experiencing the opposite of the Moneymaker effect.
Poker rooms, real or virtual, are filled with a community of regulars (regs) who tend to exclude outsiders in a myriad of ways, whether innocently — like filling their conversations with terms only they understand, like +EV, variance, polarized ranges, etc. — or maliciously — like berating amateurs at the table for making amateur moves.
This never made sense to me. In what other industry would a professional so regularly and deliberately attempt to drive his or her paying customers away like that? Without new blood in the poker ecosystem, the regs will eventually be stuck exchanging money back and forth with each other. The ecosystem has to expand outwardly to sustain itself in the long run.
I consider myself an outsider, and like most outsiders, I did things differently, including raising money to buy myself in to the World Series of Poker (WSOP) Main Event. A year ago today, I set off to crowdfund my entry into the WSOP Main Event, offering my backers shares of my winnings and a documentary film about my experience playing in my first Main Event. So my backers weren't just investing in me, they were also investing in a documentary to watch me play in the very tournament they were staking me in.
People liked the idea. The campaign raised over $6,000 from strangers in its first week.
But then a controversy sparked on Two Plus Two about my campaign, and I was heavily criticized for what I thought was a very simple idea. I want to be careful not generalize here; some of the regs in the forum defended me, but for the most part, it's accurate to say that the majority of the online poker community who voiced an opinion on the forum rejected me, or the project, or the idea — who really knows which.
One member of Two Plus Two bragged about notifying the administrators at Indiegogo, the website that hosted my campaign, that I was breaking their guidelines. Then, just as quickly as the pledges poured in, the campaign was taken down from the site.
You can read the full story in my original article here on PokerNews Canada.
But before everything came crashing down, I learned something important. Indiegogo, like most crowdfunding websites, offers its campaign creators a collection of analytics about the people visiting and pledging to their campaign. These analytics include important statistics, like the percentage of backers that pledged from one country over another, or the number of visitors who landed on my page from certain external websites, like Two Plus Two or Facebook or Twitter.
When I studied the analytics, I found that, despite over 20,000 views from Two Plus Two, most of the backers who pledged to my campaign clicked on my page from a documentary film sub-forum on Reddit. This means my backers, like me, were from outside the poker community.
Staking is common in the poker community, but I found a way to get others interested in staking. How did I do it? I offered them more than action — I offered them a story — I offered them a film where they can root for the hero and own a piece of the hero at the same time. I offered the outsiders an inside connection.
I like to think that I sparked a dream in them, of watching an underdog, like them, winning millions and the title of World Champion. It's a long shot, but so was Moneymaker in 2003.
With that said, I'm starting the campaign again, but this time, I'm doing it better.
First, I will make it perfectly clear from the get go that I already have media credentials to shoot B-roll on the WSOP tournament floor. I'm not planning on getting them. I'm not applying to get them. I have them.
Secondly, I will launch the campaign on my own crowd funding platform at Crowdstaker.
And lastly, the subject of the documentary — our new hero — will be someone other than myself so that I can focus solely on making the best film I can make. For me, the ideal hero for the film would be a part-time pro with just enough experience to do well, but not so much experience to be totally unrelatable to the casual player. I needed someone with a good live tournament record, but still somewhat of an outsider from the poker reg community.
I'd like to introduce Valerie Ross, a part-time tournament pro with over $50,000 in live tournament earnings. Valerie stands out to me. Aside from being a female in a male-dominated game, she's also a fitness model, a supermom, and a very extroverted person playing a very introverted game.
But Valerie represents many things bigger than herself. She will represent every backer that pledges to the campaign. She will carry the stories of hundreds of backers each buying in to the World Series of Poker to square off against the best poker players on the planet.
On a personal level, she represents my own dream that this project will create a mass effect with a main stream audience — a "Crowdstaker effect," if you will. It's a long shot — a virtual runner runner quads to a bad beat — but since we're dreaming big anyway, what the hell.
Ian Tuason is a poker player, filmmaker, and writer from Ontario. You can follow Ian at www.crowdstaker.com.
Get all the latest PokerNews Canada updates on your social media outlets. Follow us on Twitter and like us on Facebook!