BlogNews Weekly: Free Money, Full Tilt Ring Game Changes & Learn When to Fold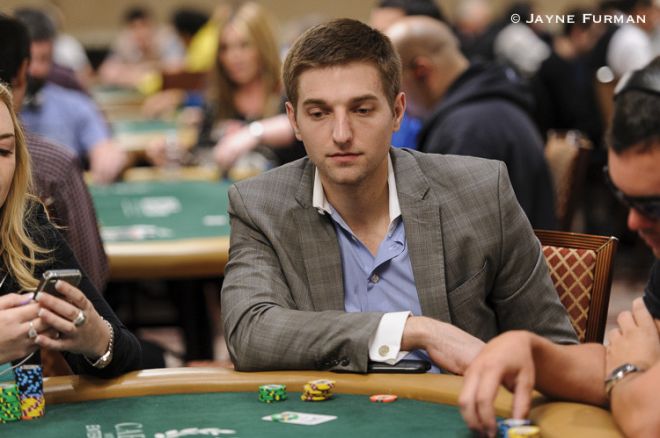 Each week, PokerNews Canada brings you insight into the happenings at the major poker sites. Featuring the most popular blog posts, BlogNews Weekly is your one-stop shop for all your poker blog highlights.
This week, BlogNews Weekly brings you highlights from the latest PokerStars, Full Tilt, and partypoker blogs.
Discover How You Can Win Up to $100,000 for Free on PokerStars
For the next four weeks, PokerStars is hosting a Mega Bonus promotion where players have a chance to win anywhere from $5 to $100,000 — or a ticket to a $100,000 All-In Shootout — for free just by making a deposit of at least $25 using the special bonus code 'MEGABONUS' during any of four promotion periods.
| Week | Period |
| --- | --- |
| Week One | July 27 to August 2 |
| Week Two | August 3 to August 9 |
| Week Three | August 10 to August 16 |
| Week Four | August 17 to August 23 |
Unlike many other promotions, there really are no other requirements involved. If you win a cash reward, it's yours to do with what you want, no play-through requirements.
Learn more about the Mega Bonus Promotion on the PokerStars blog.
Full Tilt Ring Game Changes
According to the Full Tilt blog titled Ring Game changes: Making Poker Fast and Fun, the online poker room made some radical changes to how its players can join ring games along with removing heads-up ring games from its client.
You can read PokerNews' devoted piece on the changes by clicking here.
The biggest change is that players will no longer be able to choose their own table. Instead, they will choose the game and stakes they wish to play and automatically be seated at a table. Also, table dynamics can change; for instance, if two tables become short-handed, the software will merge tables. High-stakes players will also be affected as the online poker room has removed nosebleed stakes, as well as stud, draw, and mixed-game ring-game tables.
Managing Director at Full Tilt Dominic Mansour said in the blog that the changes "will ensure that your success is determined by your talent at the table, not your skill in choosing opponents." Full Tilt also believes that these changes will even the playing field, and were targeted primarily against players that were using table selection to their advantage.
Learn more on the Full Tilt blog about these ring game changes.
Learning When to Fold with Tony Dunst
Partypoker Team Pro Tony Dunst is constantly providing free strategy lessons that many players can learn from in the partypoker blog. In his latest blog post titled Teach the People: Knowing When to Fold, you can learn what you should be thinking about before betting or folding in both preflop and postflop situations.
Dunst advises that for preflop situations, you should consider not only the cards you are holding, but also your position on the table along with the stack sizes of yourself and of the players yet to act.
Things can get even more complex for postflop situations, where Dunst advises to consider how much equity you have in the hand and the likelihood you will win based on your opponent's range and the board.
To further demonstrate Dunst's view, partypoker shared this two-minute video where Sam Trickett makes a solid fold with top pair against Andy Moseley.
Get all the latest PokerNews Canada updates on your social media outlets. Follow us on Twitter and like us on Facebook!