BlogNews Weekly: Party With Negreanu, Edge Leaderboard Changes, & the Art of Bluffing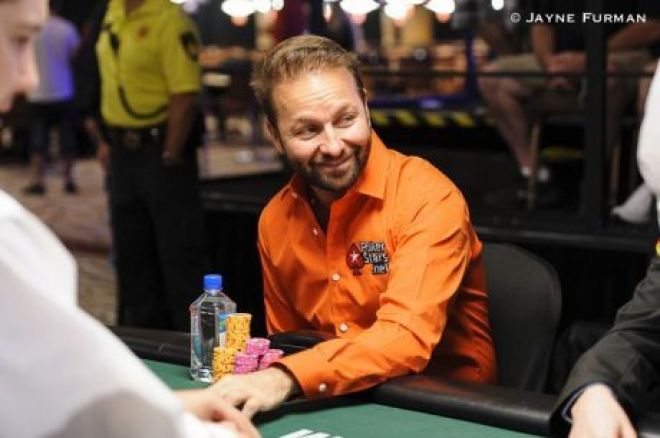 Each week, PokerNews Canada brings you insight into the happenings at some of the major poker sites. Featuring the most popular blog posts, BlogNews Weekly is your one-stop shop for all your poker blog highlights.
This week, we bring you highlights from the latest PokerStars, Full Tilt, and partypoker blogs.
Want To Party With Daniel Negreanu This Summer?
Daniel Negreanu will be hosting the next PokerStars VIP Club Live event on August 1 in Toronto, Ontario, where you not only can party down with "Kid Poker" himself, but join many other famous poker players and celebrities.
According to the PokerStars blog titled Coming soon: Daniel Negreanu's Summer Party, the festivities will kick off with a $50,000 Celebrity Charity Shootout with many celebrities expected to participate including including NHL All-Star Phil Kessel.
The easiest way to attend the party is by purchasing a ticket with your FPPs in the PokerStars VIP store. Here is a video highlighting what took place during the last party in Sofia, Bulgaria:
Head to the PokerStars blog to learn more about how you can party with Negreanu this summer in Toronto.
Full Tilt Announces Changes To The Monthly Edge Leaderboards
Full Tilt announced on a blog titled Changes to the Monthly Edge Leaderboards that there will be new changes on how the leaderboards will work beginning on July 1. Unfortunately, the changes are not so great for the players as the room will feature fewer leaderboards and reward less players.
Some of the changes include consolidating different types of games into the same leaderboard, thus eliminating some of the leaderboards players are used to competing on. Some other leaderboards, such as All Heads-Up Sit & Go, Heads-Up Ring Games and Other Ring Games will be fully removed.
Additionally, Full Tilt will be removing the Edge Status Bump leaderboard prizes for players finishing in positions fourth - 25th.
Learn more on the Full Tilt Blog about the changes to the Monthly Edge leaderboards.
The Art Of Bluffing
Bluffing is one of the trickier parts of poker. Sometimes it is all about timing and knowing which players you can bluff in which situations. Even if you feel confident a bluff will work, you never know when it will turn into a disaster for you.
Partypoker pro Tony Dunst gives you some things to think about in a blog titled Teach The People: The art of bluffing. Reading the blog will help you understand the ideal situations when to bluff on one or multiple streets. While your bluff may not work every time, you can increase your chances for this move to succeed if you are thinking about the best spots to make your play.
You can also check out the video below to see a winning bluff in action.
Discover on the partypoker blog about the art of bluffing.
Get all the latest PokerNews Canada updates on your social media outlets. Follow us on Twitter and like us on Facebook!