'Cowboy' Glenn Cymbaluk Wins Largest-Ever Klondike Poker Classic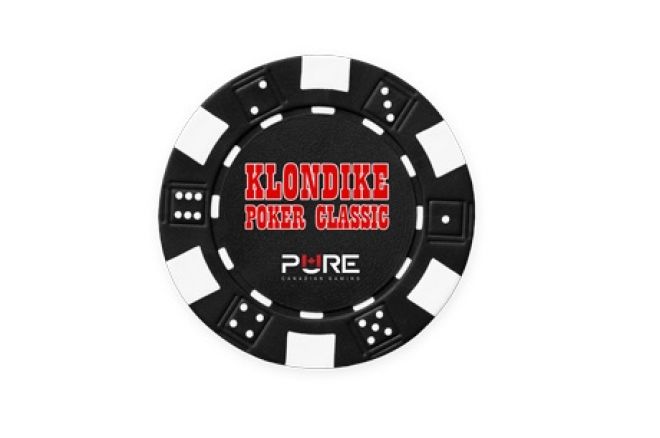 Klondike Days (aka K-Days), one of Edmonton, Alberta's biggest summer festivals, attracted its highest number of fair-goers in 10 years. Meanwhile, Casino Yellowhead's own Klondike Poker Classic also saw their Main Event clear the highest number of entries for an $1,100 buy-in since the series began in 2010.
This series, which concluded this past Sunday, July 26, is the last for Edmonton's own Joanne Jost who has been a driving force in the local poker industry for 21 years. Jost has put together tournament series while keeping the players' feedback in mind and has grown the game significantly in Alberta. It is only fitting that this year has been record-breaking for Jost with DeepStacks Poker Tour Edmonton back in April and now the Klondike Poker Classic, boasting first-place Main Event prizes of over $100,000 and $50,000, respectively.
This year's Main Event was won by local legend 'Cowboy' Glenn Cymbaluk for a whopping $50,830. What is even more impressive is Cymbaluk won this same event in 2010 for $32,000 in the first-ever Klondike Poker Classic.
Cymbaluk has described himself as a player who has "flown under the radar" in the poker world. In addition to winning tournaments in Canada, he has an impressive record with wins in Prague, Deauville, and Barcelona as well as many deep runs in Aruba, Austria, Italy, Berlin, Malta, and the Bahamas.
The Klondike Poker Classic started off with a $220 no-limit hold'em reentry tournament. Players started with 12,000 in chips with 30-minute rounds and six levels of late registration. This gave players plenty of time to build a stack and make a run at the $10,130 first-place prize. A total of 214 entrants battled it out for a total prize pool of $40,660, and it was Andy Truong who took home first place after a four-way chop. Also making the money in this event was 2014 Canadian Poker Tour Player of the Year Ryan Cairns.
This sparked a nice run for Truong, as he also made the final table of the Main Event, cashing for $13,360 in fourth place. In addition to this series, Truong came in second place in the 2013 Klondike Main Event for $20,650, which led to more deep runs with a first-place finish in Calgary for $30,000, a deep run to cash in 15th at World Poker Tour Montreal for $26,410, and several more final-table appearances in both Edmonton and Calgary earlier this year. Truong is definitely one to watch in future series.
Event 2 was a $550 bounty tournament with a $100 chip for each player eliminated. The eventual winner was Sal Haji who took home first place after a heads-up chop with Ryan Cairns. There were 107 entries in this event, totalling $40,125 with a first-place prize of $11,800. Haji and Cairns both placed in the money in Event 1, with Cairns making impressive back-to-back final-table appearances. Notable players to make the money in this event include Jerome Makonen, Raymond Chen, and a second cash in a row for Alexander Sutherland, who came in fourth place for $3,600.
The last side event was Event 3 — a $770 no-limit hold'em tournament with 20,000 in chips and 40-minute blind levels. Seventy-seven players entered this tournament with a prize pool of $51,205, which would give first place $12,240. After a four-way chop, the winner was Sal 'I don't play hold'em' Sen – a local pot-limit Omaha specialist who was on a long list to join a cash game but decided to jump into the tournament instead. He eventually went on to plow through the field and chopped the tournament with local friends Ye Ping Shan, Francis Fan, and Grant Wall. Alexander Sutherland also made the final table with an impressive third cash in a row with back-to-back final tables, along with Fraser Short who also ended up final-tabling the Main Event, and Edmonton's one and only World Poker Tour Champion Sheraz Nasir coming in seventh place.
The series-ending Main Event boasted a record-breaking 205 entries for the Klondike Poker Classic. Players paid $1,100 to enter and started with 25,000 chips with 40-minute levels and five hours of late registration. Glenn Cymbaluk was the eventual winner for $50,850 and epic bragging rights after running over the field.
After Day 1a and 1b combined, Cymbaluk had 630,000 in chips — good for 12% of the chips in play with 32 players going to Day 2 and 215,000 more chips than Sinan Tawfik who sat in second place with 415,000. Tawfik eventually finished in sixth place after losing a massive cooler to Cymbaluk when he was second in chips. Cymbaluk held the chip lead for all but 30 minutes on Day 2, losing it only briefly when Frank Kreiner gave him a run for his money, but Cymbaluk eventually won a flip for 80% of the chips in play, and Kreiner ended up finishing in third place.
Jimmy Lee quietly put his head down and went to work at the final table as he strategically chipped up and dodged bullets in an impressive run that brought him heads up with Cymbaluk. Just two hands into heads-up play, Lee found a big hand with ace-jack of spades, but it was no match for Cymbaluk's two red aces, which was fitting, considering the way he ran and played this tournament.
Here are the top 10 finishers of this event:
| Finish | Player | Prize |
| --- | --- | --- |
| 1 | Glen Cymbaluk | $50,830 |
| 2 | Jimmy Lee | $28,050 |
| 3 | Frank Kreiner | $18,080 |
| 4 | Andy Truong | $13,630 |
| 5 | Will Ng | $10,130 |
| 6 | Sinan Tawfik | $9,540 |
| 7 | Ye Ping Shan | $8,570 |
| 8 | Mario Martel | $7,600 |
| 9 | Fraser Short | $6,820 |
| 10 | Greg Sieben | $6,040 |
The next series on deck for Alberta's capital is the Edmonton Classic at Casino Edmonton beginning on August 30th and running into the first week of September. The events will be similar to that of the Klondike Poker Classic, and the Main Event will offer three starting days where players have the ability to bring their biggest stack to Day 2 should they qualify more than once. This will make for a great event to round out the summer.
Get all the latest PokerNews Canada updates on your social media outlets. Follow us on Twitter and like us on Facebook!