Marc Kennedy Becomes First Player Ambassador at Full Tilt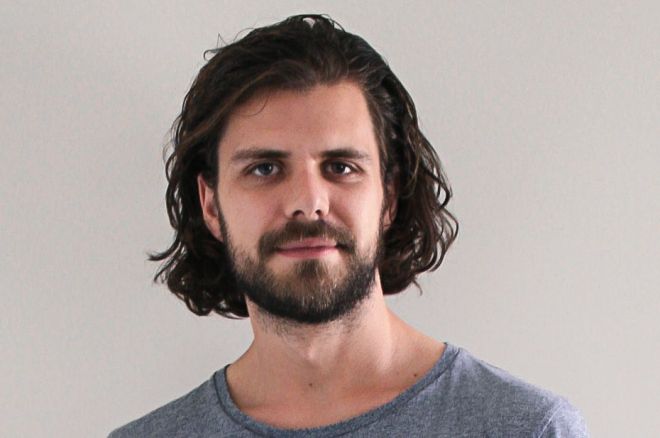 Online grinder and five-time Rush-High Black Card Pro Marc "PlayinWitDreams" Kennedy inked a deal to become Full Tilt's first-ever Player Ambassador, the room announced on Wednesday, June 22.
In his new role, the player will work as a bridge between the room and the poker community to represent the players' voice and to make sure that Full Tilt's future changes are understood and accepted by those who play at the site.
"My new role at Full Tilt is not to be a sponsored pro in the traditional sense," Kennedy explained in a note sent to the media on Wednesday. "My job is to act as a Player Ambassador, working with the team on any changes to the product that may have an impact on players."
I want to hear from all players, whether currently playing at Full Tilt or not.
In his opinion, the newly-created position will give everyone the opportunity to "contribute to an online poker room that we, as poker players who love the game, want to play at."
"I'm here to be their voice," Kennedy continued. "I want to hear from all players, whether currently playing at Full Tilt or not, if they've any concerns they want me to raise with Full Tilt or with any ideas they have."
Busy with social media and on the poker forum Two Plus Two almost as much as with online grinding, Kennedy is a player with years of experience and more than a million dollars in winnings. A no-limit hold'em six-max specialist, the Australia-based Brit is known to play the vast majority of his hands in fast-fold poker pools such as Full Tilt's Rush Poker tables.
"I grew up in England but moved to Perth, Australia, after college to study Quantitative Economics and Finance at university before dropping out to pursue poker full time," Kennedy told PokerNews's Chad Holloway in an interview published earlier this year. "My father is very successful in the retail pharmaceutical industry, and my mother works for a veterinary company. None of them gamble or have the same enthusiasm for games as me — I really have no idea where I got that from. I have had a few part-time jobs while I was at school/uni — working in bars/supermarkets, etc. — but I've never worked a 'normal' full-time job."
Kennedy's adventure in poker began during his last year at university, when he got hooked while watching Gus Hansen on TV.
"I first discovered poker by watching late-night airings of the World Poker Tour on TV," he remembered. "I remember seeing Gus Hansen doing really well and thinking, 'This guy is just too cool.' By sheer coincidence, around this time I was walking past a local bar and they were advertising a free-to-play poker league. I asked a friend from university if he wanted to try it out with me and after just one visit we were hooked."
Shortly after, the transition to online poker began.
"Initially, I played in small-stakes tournaments and sit-and-gos on a few different sites, but after a lot of run-good in those I decided to take a shot at some cash games," Kennedy went on to explain. "I had played a handful of tournaments on Full Tilt and luck-boxed hard but had withdrawn all the winnings. After a sick run at the local casino cash games I decided to deposit $850 on Full Tilt and sit in two $2/$4 full-ring cash games. I doubled up quickly on those two tables, sat out, and rejoined playing four tables. I continued to run well that entire weekend, playing virtually every waking second, and a few days later my $850 was more like $15,000."
Speaking about the signing, Full Tilt's Managing Director Dominic Mansour said that Kennedy's addition to the team is "a vital one, as we realize the importance of having 'a man on the ground' while we reshape online poker to better meet the needs of recreational players."
Earlier this month, Mansour announced that the poker room plans to undergo significant changes in order to "not only bring the fun back to online poker but also make the site more exciting."
The upcoming changes will include a new ring-game lobby aimed at making the playing experience "as welcoming and fair as possible," new mobile poker apps, and also a new rake structure that is supposed to increase contributions at the micro stakes (up to $0.05/$0.10) and the rake cap at higher stakes ($5/$10 and $10/$20).
"[Kennedy] will help us improve the online poker experience by sharing his love for the game, passion for our product and understanding of customer issues with the entire team," Mansour continued. "We look forward to working with [Kennedy] to help make Full Tilt a better place for everyone to play, and players will be able to keep in touch with Kennedy through his articles on the Full Tilt blog and his Twitch broadcasts."
Those interested in getting in touch with the player can do so by interacting with him on Twitter or by following his poker streams on Twitch.tv.
Get all the latest PokerNews Canada updates on your social media outlets. Follow us on Twitter and like us on Facebook!