BlogNews Weekly: Eugene Katchalov Engaged, Top Pair, and the Battle of the Blinds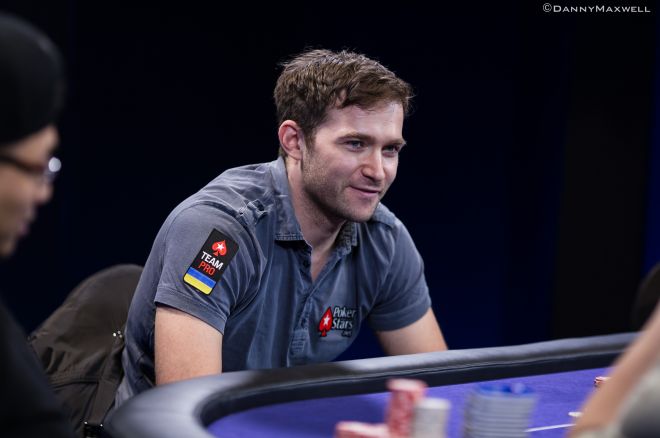 Each week, PokerNews Canada brings you insight into the happenings at the major poker sites. Featuring the most popular blog posts, BlogNews Weekly is your one-stop shop for all your poker blog highlights.
This week, BlogNews Weekly brings you highlights from the latest PokerStars, Full Tilt, and partypoker blogs.
Eugene Katchalov Engaged
About a month ago, we told you about how Team PokerStars Pro Eugene Katchalov met his girlfriend, Anna, when he became one of the two finalists on the Ukrainian version of the popular television show The Bachelor. Anna, who was one of the contestants, recommended that Katchalov become the focus of the show. However, someone else was ultimately selected to be that season's star.
It appears fate had a different story than what television producers wanted as Katchalov and Anna later fell in love, and according to a new PokerStars Blog titled Eugene Katchalov: Ice Cold, Warm Heart, Groom-to-Be proposed to Anna on top of the famous Icelandic volcano that erupted in 2010.
You can check out Anna's excitement while accepting the proposal in the video below:
Head to the PokerStars blog to discover more about Eugene Katchalov's romantic proposal.
Tricky Spot With Top Pair
In Texas hold'em, top pair can prove to be a great hand, but it's often completely dominated. Sometimes it is difficult to know where you stand with this hand, but using the information you have at your disposal can help you decide how to proceed.
In a blog titled Hand of the Week — Tricky Spot with Top Pair, Full Tilt Ambassador Dermot Blain explains what was going through his mind during a recent situation in a 2015 World Series of Poker (WSOP) $3,000 buy-in event where he flopped top pair with the


on a



board. Blain talks about how the situation unfolded and his opponent's perceived range of hands, especially after Blain called a raise on the flop before his opponent aggressively bet all in on the turn.
While Blain did not go on to win this particular hand, poker players shouldn't be results oriented in such situations considering his read was correct (his opponent held a flush draw which he completed on the river).
Learn more about playing top pair over at the Full Tilt Blog.
Battle of the Blinds
The Full Tilt Blog isn't the only blog giving away free strategy content. Tony Dunst is constantly sharing advice on the partypoker Blog, and in his latest entry titled Teach The People: A Battle of the Blinds, he talks about tournament situations involving action between players in the small and big blinds.
Dunst points out that short-stacked decisions tend to be quicker common — especially with players either being all in or folding — and then discusses what to think about when stacks happen to be deeper.
According to Dunst, decisions should be made in these cases based off your opponent. For example, against some opponents it might make more sense to limp playable hands more often than normal, and against others it could be a case of simply raising strong hands and folding weaker ones.
As an example, Partypoker shared the following video where two players were in a raise battle without either player holding a premium hand.
Visit the partypoker Blog to discover the things you should consider when playing from the small and big blinds.
Get all the latest PokerNews Canada updates on your social media outlets. Follow us on Twitter and like us on Facebook!