BlogNews Weekly: Jason Mercier on His Big Summer, Betting to Induce & More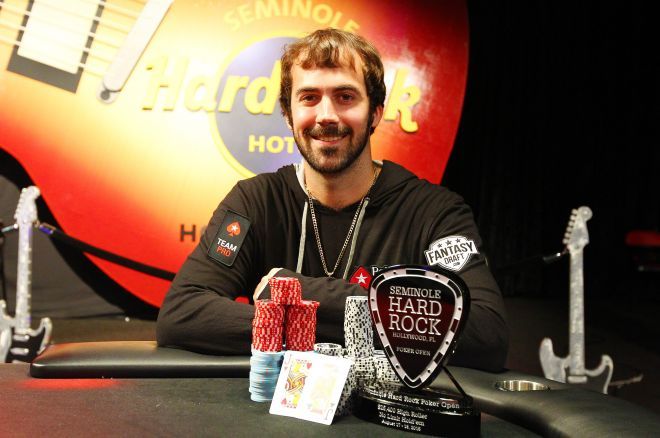 Each week, PokerNews Canada brings you insight into the happenings at the major poker sites. Featuring the most popular blog posts, BlogNews Weekly is your one-stop shop for all your poker blog highlights.
This week, the BlogNews Weekly brings you highlights from the latest PokerStars, Full Tilt, and partypoker blogs.
Jason Mercier Back on Top
PokerStars Team Pro Jason Mercier headed into the summer's World Series of Poker (WSOP) on a big high after stunning the poker world by winning three separate Spring Championship of Online Poker (SCOOP) events in a week back in May.
In a blog post titled Back on Top, Mercier describes his disappointment with a slow start to the WSOP when he was quickly $600,000 in the hole during the first two weeks; however, things turned around for Mercier once he shipped WSOP Event #32: $5,000 Six-Max No-Limit Hold'em for $633,357 on June 17.
The poker superstar also discusses some of the other cashes he had during the WSOP, his best friend's wedding, and his big win in the 2015 Seminole Hard Rock Poker Open (SHRPO) Event #24 $25,400 High Roller for $517,000 on Aug. 18. This win also propelled him into the number one spot in the Global Poker Index (GPI) overall rankings, which he has now held for five straight weeks.
Head to the PokerStars blog to get inside Jason Mercier's head.
Betting to Induce
Learning how to induce your opponent to bet — and bet big — is an important poker skill to learn. In a Full Tilt Blog post titled Hand of the Week – Betting to Induce, Marc "PlayinWitDreams" Kennedy discusses a hand where he was recently able to get his opponent, "KobeHustler", to take the bait at a $400 no-limit hold'em ring game table.
In the blog, Kennedy discusses how his small bets on the turn and river can look like blocker bets to his opponent, and induce him to play aggressively against his made straight. In this case, the inducement worked just as Kennedy planned as his opponent aggressively raised with a draw on the turn and then again with air on the river, shipping Kennedy a huge pot.
Visit the Full Tilt blog to learn about how to successfully induce your opponents to bet when you believe you are ahead in a hand.
Five Greatest Sports Teams of All Time
The partypoker blog is often talking about strategy, its players, and in general what is happening at its online poker room; however, once in awhile there is an off-topic blog post which catches our attention.
In a blog post titled Five of the Greatest Sports Teams of All-Time, partypoker higlights some of the best teams in sports. While it's doubtful many of you will agree with the list, we bet that you will at least agree with some of the teams listed.
While you will have to read the blog to learn about all the teams partypoker selected, there's a strong chance that the 1995-1996 Chicago Bulls is on their list. This is without a doubt one of the best NBA team ever assembled with Michael Jordan, Scotty Pippen, and Dennis Rodman leading the team to a record-breaking 72 wins and 10 losses regular-season record.
Check out the partypoker blog to see what they feel are the top five sports teams of all-time.
Get all the latest PokerNews Canada updates on your social media outlets. Follow us on Twitter and like us on Facebook!