BlogNews Weekly: Team PokerStars Wedding, Blockers, Bad Bets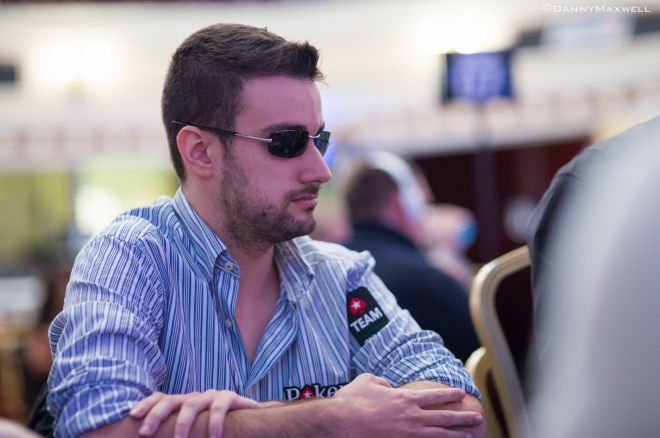 Each week, PokerNews Canada brings you insight into the happenings at the major poker sites. Featuring the most popular blog posts, BlogNews Weekly is your one-stop shop for all your poker blog highlights.
This week, the BlogNews Weekly brings you highlights from the latest PokerStars, Full Tilt, and partypoker blogs.
PokerStars Team Online Wedding Celebration
PokerStars Team Online Members Andre "Acoimbra" Coimbra and Katerina "Katerina289" Malasidou recently had a lot to celebrate away from the poker felt, as the duo joined hands together in marriage.
It wasn't just the wedding couple that found a reason to celebrate, either, as Tyler "frosty012" Frost discussed in a blog titled A Team Online Wedding about how many of Team PokerStars Online traveled to Portugal to celebrate the festivities and experience many of the majestic surroundings in the country.
In addition to Frost, other Team PokerStars Online members that traveled to Portugal to help celebrate the new union between the two high-profile players included Naoya "nkeyno" Kihara, Isaac "Ike Haxton" Haxton, and Alexander "Kanu7" Millar.
Head to the PokerStars Blog to read more about Frost's trip report on the wedding celebration.
Playing With Blockers
If you've played poker long enough, you must have at least once heard a poker player state he played a hand a certain way because of blockers. Full Tilt Ambassador Marc "PlayinWitDreams" Kennedy discusses exactly what this means in a blog titled Hand of the Week — Blockers in No-Limit Hold'em by discussing a hand he recently had while streaming a session on Twitch.
The hand in question starts off when Kennedy three-bets preflop with


, only to be faced with a



rainbow flop. While typically this might seem as not the best flop for his pocket queens, he runs through the analysis as to why he felt his hand was ahead on all streets of play.
Whether you fully understand the concept of blockers or not, this blog is a great read to learn from or as a refresher.
Learn on the Full Tilt Blog about how you can use blockers to your advantage in no-limit hold'em.
Making Bad Bets
Regardless of how experienced a poker player you may be, it is likely you are making bad bets from time to time. This is true if you found yourself not betting enough for value or betting when a check might be more appropriate. If you are making bad bets, you are costing yourself money in ring games and equity in tournaments.
Partypoker's Tony Dunst is once again offering free advice to not only identify when you might be making bad bets, but how to go about minimizing doing so in the future. How you play a certain hand can largely be determined on what type of opponent you are facing.
The blog also features a two-minute video which you can watch below where it runs through a situation where betting on the river turned out to be a bad bet.
Discover on the partypoker blog how you can avoid making bad bets.
Get all the latest PokerNews Canada updates on your social media outlets. Follow us on Twitter and like us on Facebook!