Borgata Counterfeiter Christian Lusardi Pleads Guilty; Faces Up to 5 Years in Prison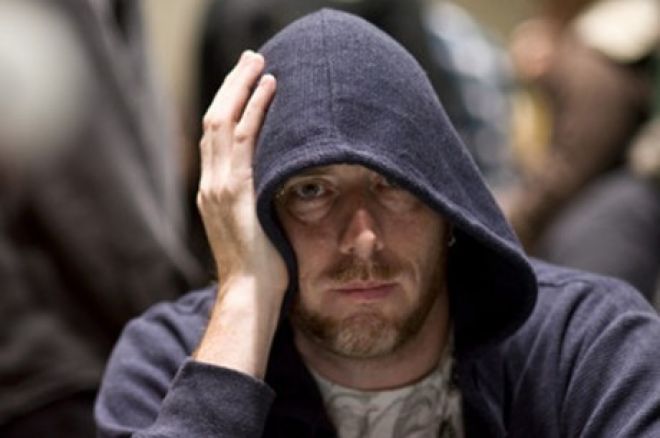 Things just keep getting worse for infamous Borgata chip counterfeiter Christian Lusardi. Earlier this year he was sentenced to 60 months in prison, three years of supervised release, and to pay $1,137,864.01 in restitution for his international DVD bootlegging operation.
On Thursday, Lusardi was in front of Superior Court Judge Bernard E. DeLury Jr. in Atlantic County to face the consequences of introducing counterfeit chips into the 2014 Borgata Winter Poker Open $2 Million Guarantee. That tournament was suspended, ultimately cancelled, and an investigation revealed Lusardi as the culprit. He was discovered after he tried to flush chips down his Harrah's Casino Hotel room toilet — 494 gray T5,000 chips and nine mustard T25,000 chips totaling T2,695,000 were extracted from the plumbing — only to clog the pipes that led to a major leak.
According to a press release issued by Acting Attorney General John Hoffman, Lusardi pleaded guilty to second-degree trademark counterfeiting and will have to pay the Borgata $463,540 restitution. In addition, Lusardi pleaded guilty to third-degree criminal mischief and was order to pay Harrah's $9,455 for plumbing damage.
"Lusardi's counterfeiting scheme sabotaged a major professional poker tournament at the Borgata, not to mention the plumbing at Harrah's Casino Hotel," said Hoffman. "In addition to facing a substantial prison sentence, Lusardi must pay nearly half a million dollars in restitution."
Lusardi is schedule to be sentenced on October 22, and prosecutors are recommending a concurrent sentence of five years for counterfeiting and three years for criminal mischief.
"Counterfeiting is a serious crime that carries stiff penalties, as this case demonstrates," said Director Elie Honig of the Division of Criminal Justice. "Lusardi clearly feared that his scheme would be exposed, or he wouldn't have resorted to such a desperate measure to dispose of his phony chips."
Colonel Rick Fuentes, Superintendent of the New Jersey State Police, echoed those sentiments: "When you gamble on a flush in high-stakes poker, you either win big or lose big. Lusardi lost big when his alleged scheme was foiled by a leaking sewer pipe, which led to his quick apprehension by the New Jersey State Police Casino Investigations Unit."
Get all the latest PokerNews Canada updates on your social media outlets. Follow us on Twitter and like us on Facebook!