PokerStars Introduces $100 Spin & Gos With $300,000 Top Prize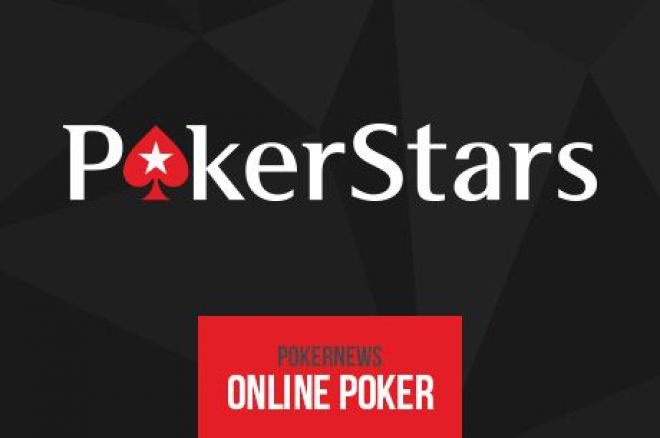 If you play the lottery-style Spin & Gos at PokerStars, you may have noticed that the online poker room recently introduced its highest buy-in yet with $100 games.
Brad Willis of the PokerStars Blog described the new games best in a post titled PokerStars Spin & Gos Just Got Bigger:
"The fog is getting thicker...and PokerStars' Spin & Gos are getting laaaaaaaaarger."
With this addition, PokerStars now features Spin & Gos at buy-in levels of $1, $3, $7, $15, $30, $60, and $100.
If you are not familiar with these games, they were first introduced by PokerStars in October 2014. Spin & Gos feature a three-max hyper-turbo format, where the prize pool for the match is randomly determined before the start of the game. These style of games were previously successful on other online poker networks under different names, and the same was true on PokerStars where 7.3 million games were played within the first 10 days of their introduction.
The new $100 Spin & Go features a $95+$5 buy-in, along with the possibility of players qualifying for a top prize of $300,000, or 3,000 times the buy-in. The average rake, in this case $5, is determined by looking at the average distribution of the prize pool over 300,000 games in relation to the buy-in. The five percent average rake shares the same rake structure as the $15, $30, and $60 games, while the $3 & $7 Spin & Gos feature a six percent rake and the $1 games seven percent.
Estonia's "Aarnimetsa" recently discussed the math behind the games on the Pokerimania poker forum, not only going into detail on how the average rake is calculated, but also pointing out how often a player needs to win to be break-even or better in these games.
In the games that are raked by an average of five percent, which include the newly introduced $100 buy-in games, "Aarnimetsa" calculated that a player must have a 35.1 percent win rate in order to break even, a 36.9 percent win rate to be a five percent winner, and a 38.6 percent win rate to be a 10 percent winner.
Players must win at a higher rate in order to be break even or better at the $1, $3, and $7 games due to the higher rake, however, these games tend to be softer with more recreational players in action.
While the $300,000 prize pool is certainly nothing to laugh about, these are not the highest prizes PokerStars has awarded in the history of these games. In December 2014, PokerStars hosted a special promotion where a huge $1 million prize was awarded to the lucky winner of select $5 Spin & Go's.
Despite the popularity of the games, it took a bit of time before anyone got the chance to play for a million. Russia's "sss66666" made history when he became the first to win a cool $1 million by defeating Belgium's "geldduvel" and Bulgaria's "Nonko999" in a match that took just over 13 minutes to play back in January. The two players that missed out on the seven-digit payday, were still handsomely rewarded with $100,000 consolation prizes.
It didn't take much longer for PokerStars to crown two more millionaires in the limited-edition games. Less than a week later, Czech Republic's "Tornádo111" and Canada's "anushan_2323" also had their dreams come true when they were also able to take home the huge $1 million top prize.
While there are no reports of any players yet winning the $300,000 top prize in the new $100 buy-in Spin & Go, it really could happen at any time.
Let us know what you think of the Spin & Go's in the comment box below.
Get all the latest PokerNews Canada updates on your social media outlets. Follow us on Twitter and like us on Facebook!