A Beginner's Guide to PokerStars' WCOOP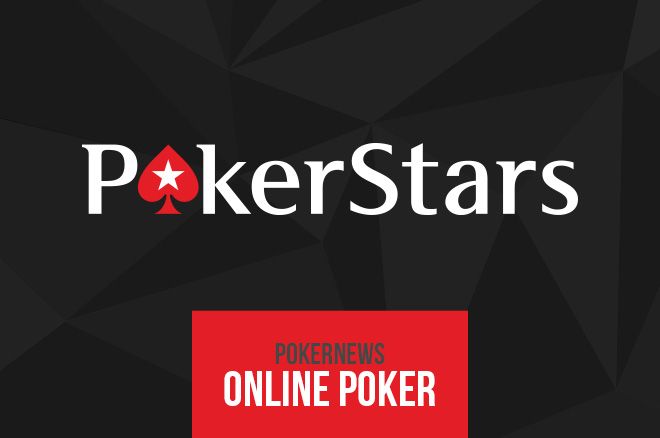 The 2015 World Championship of Online Poker (WCOOP) kicked off last weekend on PokerStars. The 14th edition of the year's biggest online poker festival features 70 action-packed events with a combined $45 million in guaranteed prize pools.
If you're preparing to play in this monumental poker festival for the first time, rest assured, you're are not alone as many hundreds will be participating for the first time including PokerStars Team Pro Celeste "LadyMaCe86" Orona.
To help you along with your journey, we are about to give you a beginners guide to the WCOOP which will tell you everything you need to know about playing in the poker festival, including the $5,200 WCOOP Main Event with a huge $10 million guaranteed prize pool.
Since the WCOOP only takes place at PokerStars, the first thing you'll need to do is to log in to your PokerStars account. If you don't already have one, we recommend you download PokerStars through PokerNews Canada and enter the marketing code PNEWS4, since not only will you be awarded a great welcome package, but you'll also be rewarded with perks throughout the year including PokerNews-exclusive freerolls.
Additionally, if you use our special bonus code STARS600 when making your first deposit, you will be rewarded with a 100% match up to $600 which should come in handy during the WCOOP.
I Launched the PokerStars Client. Now What?
After you have logged into your account, you can find the WCOOP events in a number of ways. If you are using the default view of PokerStars, then you should first click on 'All Games' which appears above all the tabs, and then select 'Online Events' to narrow down what you're looking for.
From there, you should then click on WCOOP, which should already be automatically selected for you since it's the first tab, and you should see a secondary menu with many options to choose from.
Let's first have a look at the 'Main Events' tab. Here you will see each of the 70 different events on the WCOOP schedule. You should notice that there is a huge range of buy-ins from $109 to $51,000, along with games in just about every poker variant and tournament type PokerStars offers.
How to Find The Right Game For You
Two important things to consider when selecting which events you want to play are the buy-in and the type of game. The buy-in is important to consider even if you plan to satellite into an event (which we will get into later in this article), since most often the higher the buy-in the more difficult the competition.
Game type is also an important consideration, since you should focus on the games you already know. While it's great to try out new games, doing so for the first time during the WCOOP can often be a drain on your wallet as most of the players in these games already have experience and understand strategy putting you at a potential disadvantage.
Most of the games offered are no-limit hold'em, which you're likely familiar with. However, if you have experience in another type of game, you should definitely consider playing in that WCOOP event as well.
How to Qualify For WCOOP Events
Once you have selected the WCOOP games you wish to play, you may want to consider qualifying into that event to save a few bucks. This is also the best path to take if you have a limited bankroll.
There are a few ways you can find satellites into your targeted event. The first way is to head to the tournament lobby of the WCOOP event you wish to play, and at the bottom left of the screen should be a list of upcoming satellites.
Alternatively, you can click on the menu tabs of 'FPP Satellites', 'Cash Satellites', 'Deadline Turbos', and 'Sit & Go Satellites' to find other tournaments.
The first tab, 'FPP Satellites', provides a great way to qualify into WCOOP tournaments without needing to risk any of your own real-money bankroll to do so. If you have been saving up FPPs, this is an excellent way to use them. Remember, the WCOOP only comes once per year and there may not be better value than entering by qualifying via FPP events, which in many cases are full of recreational players.
FPP satellites can also prove to be your best way to qualify into the WCOOP Main Event. Aside from players with huge bankrolls, most players are not properly rolled to enter this $5,200 buy-in event on their own dime.
PokerStars offers what is known as a Mega Path into the WCOOP Main Event, where it is theoretically possible for you to qualify for just 1 FPP. While this isn't that likely, it is possible to qualify for the Main Event for just a handful of FPPs, as earlier this year Czech Republic's 'DomMarty' qualified for this year's WCOOP Main Event via the Mega Path for just 12 FPPs, the fewest-ever spent in the WCOOP's history.
For those of you that don't have FPPs saved up, you should definitely consider the three other paths of cash satellites, deadline turbos, and sit & go satellites. Cash satellites are running around the clock with either a winner-takes-all or multiple packages format. If you play in the multiple packages format, remember that you don't need to be the player with the most chips to win into the targeted WCOOP event, but just need to survive through the field long enough to win a package.
If you haven't qualified by the time a WCOOP event rolls around, you should consider entering the deadline turbo qualifying tournaments. These tournaments will often guarantee at least 100 seats into the target event.
If sit-and-gos are more you thing, you should head to the 'Sit & Go Satellites' tab and find the game that is best for you. There are games available in both real-money and FPPs, along with a variety of seats being awarded in each sit & go available.
Last, but not least, you can also qualify into the tournament of your choice by playing in Step Sit-and-Gos. You can find these games by moving away from the 'Online Events' tab and instead selecting the 'Sit & Go' tab. From here, you will want to change your variant filter to 'Steps', and you can work your way up the ladder to the event of your choosing for just $1 or 10 FPPs.
Now that you know just about everything you need to know to qualify for the WCOOP, remember one other important thing: make sure to get proper rest and to have food available during the WCOOP. While just about all of the events take place over multiple days, each day can turn into a marathon. You definitely don't want to enter an event when already tired, and you don't want to be without a quick meal if you get hungry deep in a WCOOP event.
Best of luck to you in your first WCOOP experience!
Get all the latest PokerNews Canada updates on your social media outlets. Follow us on Twitter and like us on Facebook!