BlogNews Weekly: Bryn Kenney's Bluff, London IPO Bustout Hand, and End Game Tips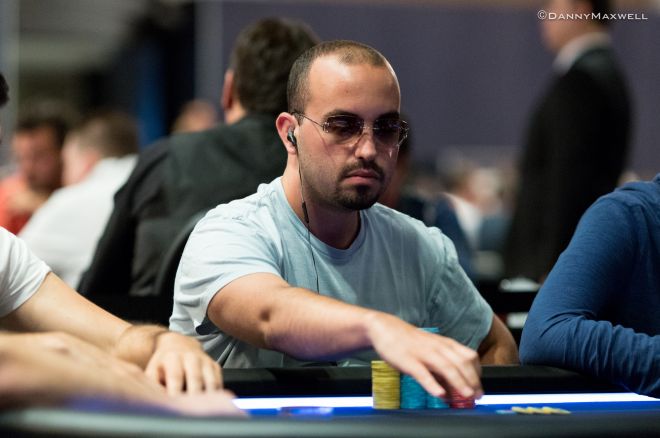 Each week, PokerNews Canada brings you insight into the happenings at the major poker sites. Featuring the most popular blog posts, BlogNews Weekly is your one-stop shop for all your poker blog highlights.
This week, the BlogNews Weekly brings you highlights from the latest PokerStars, Full Tilt, and partypoker blogs.
Turning Your Hand Into a Bluff
When you hear the expression, "So, I turned my hand into a bluff," this usually means that a player began with a strong hand that went sour on the board and they decided to bluff at an attempt to win a pot. Sometimes the play works, but at other times it can turn disastrous.
The PokerStars BLOG post titled This is How You Turn Your Hand Into a Bluff published a five-minute video where, at the 2015 PokerStars Caribbean Adventure (PCA), Bryn Kenney is bluffing with pocket kings on the river despite an ace being on the board, not to mention flush, full-house, and four-of-a-kind possibilities.
This isn't a move one should consider doing without putting some thought to it. In the video below, you can see the hand in action along with Kenney's commentary about what was going through his mind before bluffing the river.
Head to the PokerStars Blog to learn more about turning your hand into a bluff.
Marc Kennedy's London IPO Bustout Hand
The 2015 Full Tilt London International Poker Open (IPO) took place from Aug. 28-30 and featured three tournaments with low buy-ins ranging from £55 to £165. On the Full Tilt Blog titled London IPO Trip – Hand of the Week, Marc Kennedy discusses how he busted the tournament against an aggressive player.
Kennedy describes how his opponent would open with just about any two cards. During the bustout hand, Kennedy was dealt the


and opted to call his opponent's raise during preflop action. On a flop of



, his opponent immediately shoved all in representing a huge over-bet of four times the pot size.
Kennedy believed his opponent would not bet this with an ace in his hand, and after some deliberation called to find out he was correct, finding his opponent held a weaker flush-draw with the


. However, luck was not on Kennedy's side when

appeared on the turn - pairing his opponent - and the Full Tilt Ambassador was unable to improve his hand on the river.
Visit the Full Tilt Blog to learn what was going through Kennedy's mind when he made a call with a king-high flush draw on an ace-high board.
End Game Strategy Tips
If you are good at building a stack but have a tough time with the end game in poker tournaments, you should consider reading the partypoker blog titled Five Ways to Crush the Tournament End Game. While it's always good to make money, if you have trouble sealing the deal when either on the final table or close to it, you are costing yourself a chance at a hefty payday.
The blog provides four different things (not five like the title suggests) about what you should be thinking when at the final table including going through the gears, adapting to short-handed poker, not being predictable, and whether or not to make a deal when heads-up.
Discover on the partypoker blog about how you can improve your end game in poker tournaments.
Get all the latest PokerNews Canada updates on your social media outlets. Follow us on Twitter and like us on Facebook!