BlogNews Weekly: First WCOOP Experience, Valuing Top Set, and Suited Connectors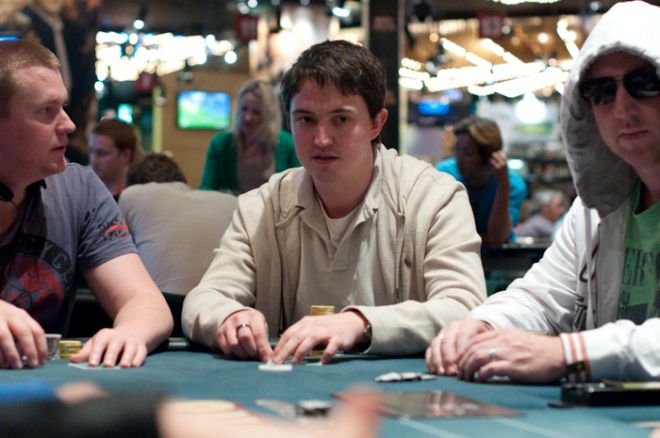 Each week, PokerNews Canada brings you insight into the happenings at the major poker sites. Featuring the most popular blog posts, BlogNews Weekly is your one-stop shop for all your poker blog highlights.
This week, the BlogNews Weekly brings you highlights from the latest PokerStars, Full Tilt, and partypoker blogs.
Preparing for Your First WCOOP Experience at PokerStars
The PokerStars World Championship of Online Poker (WCOOP) is just around the corner with 70 action-packed events featuring a mind-numbing $45 million in combined guaranteed prize pools. If you are preparing to play in this monumental poker festival for the first time, rest assured your are not alone.
PokerStars Team Pro Celeste "LadyMaCe86" Orona is also preparing for her first WCOOP and talks about what's going through her mind in the PokerStars blog titled WCOOP 2015: Preparing for My First Time.
Orona describes herself as a non-tournament player with her biggest challenges being organization and waking up in time to play the tournaments she drafted.
Head to the PokerStars blog to learn more about Orona's preparations for her first WCOOP experience.
Value Betting With Top Set
Finding yourself with the top set in a poker tournament will more often than not see you finish with the winning hand. In many cases, your job is to extract as much value as possible to make the most of your hand. Other times, you need to think about whether your opponent possibly has you beat.
In the Full Tilt blog titled Hand of the Week — Value Betting with Top Set, British poker pro Ben Jenkins discusses a recent hand he played in The Triceratops where, on the river, his top pair turned into top set.
Jenkins takes you through his thought process on all streets, including the river where the deepest analysis was required.
Read more on the Full Tilt Blog about value betting with top set.
How To Play Suited Connectors
Partypoker Pro Tony Dunst is often gives away free advice on the partypoker Blog about how to approach different situations. This week, Dunst touches upon suited connectors in a blog post titled Teach The People: Suited Connectors.
Dunst talks about considering implied odds and table dynamics before deciding whether to fold, call, raise, or three-bet when its your turn to act preflop holding suited connected and gap-connected hands.
In addition to advice on how to play these hands preflop, Dunst informs the poker community that it's important to occasionally bluff or semi-bluff once the flop comes out.
Check out the video below to see a suited connected hand in action.
Learn more on the partypoker blog about how to play suited connectors.
Get all the latest PokerNews Canada updates on your social media outlets. Follow us on Twitter and like us on Facebook!