BlogNews Weekly: Strategic Stalling, Poker Tips & WPT500 UK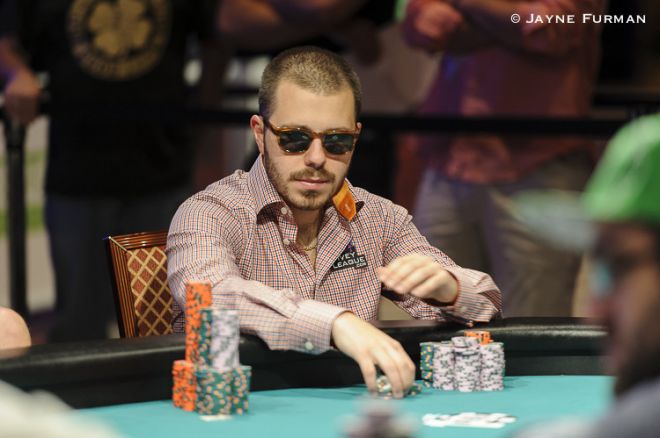 Each week, PokerNews Canada brings you insight into the happenings at the major poker sites. Featuring the most popular blog posts, BlogNews Weekly is your one-stop shop for all your poker blog highlights.
This week, BlogNews Weekly brings you highlights from the latest PokerStars, Full Tilt, and partypoker blogs.
The Great Stalling Debate
Stalling is a common strategic practice in both live and online tournaments. While in online tournaments players have a time bank to make decisions under, in live tournaments players can stall until some calls the clock on them.
PokerStars reported in a blog titled EPT12 Malta: The Stalling Debate Once Again, High Roller Edition, that during the EPT12 Malta €10,000 Single-Day High Roller, players were frustrated when it was perceived that Dan Smith and others were stalling with 20 players left with 17 spots being paid. Eventually after some debate and complaints were made, tournament directors Nick O'Hara and Luca Vivaldi decided to speed up the play by introducing hand-for-hand play.
While some players understand the strategy of stalling when short on chips and a €20,000 bubble looming, it is understandable that players with bigger chip stacks want to keep the play moving as fast as possible. Smith also denies that he was stalling, telling the PokerStars Blog that, "I wasn't stalling."
Read more on the Pokerstars Blog about stalling during the EPT Malta Single-Day High Roller.
Poker Tips For New Players
If you are just starting out playing online poker, you should consider checking out the Full Tilt Blog titled Poker Tips for Beginners. In this blog, Full Tilt's Marc Kennedy outlines some basic things you should think about before playing your next online poker session.
In the blog, Kennedy discusses important topics including to not buy into a ring game for an odd amount, why you should avoid limping, to play aggressively instead of passively with strong drawing hands, bankroll management, and to think about every decision.
Learn on the Full Tilt Blog some great poker tips for beginning players.
Five Reasons to Play the WPT500 UK
The WPT500 UK features 12 opening days, some of which already began. The partypoker Blog titled Five Reasons Why the WPT500 is the Must-Play Tournament of the Year discusses why many poker players are excited about this event.
Partypoker's Paul Seaton gives some great reasons why players in the UK and around the world should consider playing in this event including the £1 guaranteed million prize for a £550 buy-in, opening days taking place at both Aspers Casino in London and Dusk Till Dawn in Nottingham, last year's champion being a recreational player, last year's tournament winning a 2014 British Poker Award, and the bulk of the days taking place at one of the best casinos in Europe.
One point not covered by the blog is that players also can play Day 1 from the comfort of their own home on partypoker as well. This gives players a chance to save money on travel expenses, especially if they are not nearby one of the casinos where the other opening days are taking place.
Discover on the partypoker Blog five reasons to consider playing the WPT500 UK.
Get all the latest PokerNews Canada updates on your social media outlets. Follow us on Twitter and like us on Facebook!