Record-Breaking Bad Beat Jackpot Hits at Dakota Dunes Casino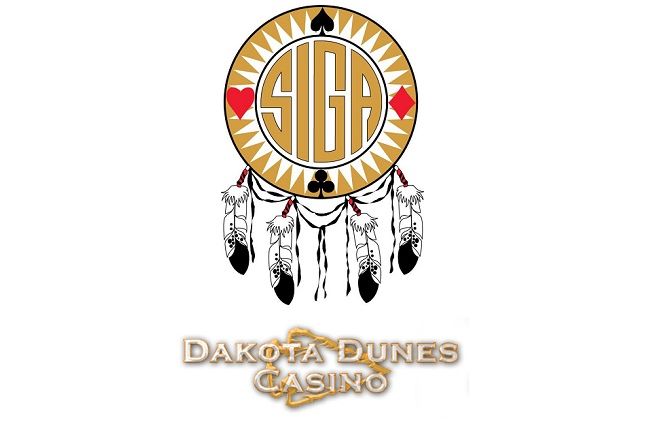 What would normally have been an excruciating defeat resulted in a record payout for some lucky poker players on Thursday night at Dakota Dunes Casino. The Saskatchewan Indian Gaming Authority's (SIGA) casino, located just 20 kilometres south of Saskatoon, Saskatchewan on Whitecap First Nation, paid out $196,345 in the largest poker bad beat jackpot in Saskatchewan's history.
Many poker rooms feature a bad beat jackpot that builds by raking cash-game pots and is awarded when a strong poker hand loses to an even stronger poker hand. To qualify for the bad beat jackpot at Dakota Dunes Casino, a player must be using both hole cards with one being an ace to make a full house of aces over jacks or better that is beat by another player at the same table holding a pocket pair which results in a hand of four of a kind or better. There must be a minimum of four players at the table when this occurs.
When the qualifying bad beat hand was dealt at Dakota Dunes Casino, there were eight players in the hand. A player from Regina was dealt


and another player from Saskatoon was dealt


. The flop was dealt



with a

on the turn. Another

on the river gave the Regina player a full house of aces full of queens versus the Saskatoon player's quad jacks, making everybody in the hand a winner in Saskatchewan's largest bad beat jackpot win.
The lucky loser from Regina with





won the 40 percent majority share of the bad beat jackpot. He was awarded $78,538.
John Popouches from Saskatoon, Saskatchewan was the winner of the hand with




and was awarded a 20 percent bad beat share of $39,269.
All the other players playing in the hand won a player's share of the remaining 40 percent divided between them and each received $13,089.66.
Dakota Dunes was also the location of the recent SIGA Poker Championship that PokerNews Canada live reported. It was there that Mark Burke walked away with the win and $37,026.
Get all the latest PokerNews Canada updates on your social media outlets. Follow us on Twitter and like us on Facebook!