The Hidden Battle of Depression: A Poker Player's Return to the Felt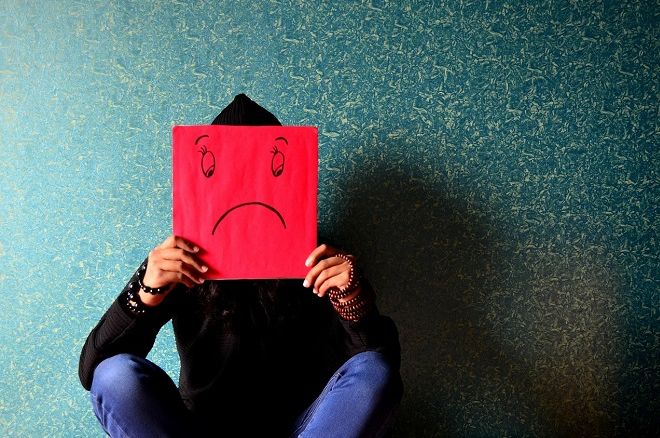 You have been affected by mental illness.
It may have been your own mental health, or that of a friend, family member, or coworker, but directly or indirectly, statistics say that you have been affected.
The most common mental illnesses are mood disorders, and the most common mood disorder is depression. A recent survey by Statistics Canada reports that 4.7% of Canadians (15 years old and over) reported symptoms that met the criteria for major depression within the previous 12 months.
Then consider that nearly half (49%) of those who feel they have suffered from depression or anxiety have never gone to a doctor about the problem.
Let's put that in perspective. If 5,000 people read this article, 235 of those readers will have experienced major depression within the past 12 months, and among those, 115 will have suffered in silence without seeking professional help.
For Glen Adams, he was fortunate to be working for a supportive company that urged him to take the time he needed to take care of his illness. In time, Glen came to feel like himself again after getting treatment and taking steps toward recovery, including getting back to the poker table with friends.
Glen started playing poker several years ago and began to take the game somewhat seriously early in 2009, reading books and studying strategy. He and his wife started playing at their local casino in Lethbridge, Alberta every week, and they travelled to the larger tournament series in Regina, Saskatchewan every year.
Since 2008, Glen has won the $1,100 Main Event in Casino Regina's semi-annual series, has come second twice, and seventh in another year. He also finished second in the $800 side event earlier this year at Casino Regina, having now earned more than $145,000 in the Regina series so far.
But this is not an article about Glen's poker accomplishments. This is about a poker player's battle with mental illness.
Glen lived by some advice he once received from an elderly man: "All days are good, but some are just better." He believed that a positive outlook could turn bad days into good ones, until he learned what it was like to feel darkness inside even on what should have been the best of days.
He had been a Branch Manager for Wolseley Canada for about two years and enjoying the job, the staff, and the management, but things started to change.
"I was having trouble focusing on what I wanted to accomplish. I was becoming angry and easily upset. I also was noticing that my positive demeanour was sliding and that was really bothering me."
Glen called his manager and told him about his inability to focus and the difficulty he had been having in getting things done. Trying to be helpful, his manager advised him that he was just trying to do too much at once.
But there was more wrong than just feeling overwhelmed and confused. "I found myself just wanting a customer, or anyone, to say something out of line so I could jump all over them verbally or hit them. I was very confrontational."
Back at home, Glen was sleeping less and less at night and became easily agitated. His wife thought the change must be work-related, but Glen had realized that it wasn't. He thought back to the man he used to be and his positive outlook on life, thinking that all of the trouble would just pass and eventually return to normal.
Without the help he needed, things worsened.
"Some nights, when going to bed, I didn't really care if I woke up in the morning or not. Then one morning came and I couldn't get out of bed. I was frozen and couldn't go to work. It was a feeling I had never felt before. It was scary and very confusing. It happened the next day too. All I knew was no matter how I felt, I had to go to work the next day."
Somehow, Glen dragged himself to work and one of his managers from out of town came walking into his office, asking if everything was okay. Glen confessed that, no, it wasn't okay, and he felt on the verge of a nervous breakdown. "He told me to go and look after myself and that things would be looked after in the branch. Wolseley is a great organization for working with and looking after their employees."
I didn't really care if I woke up in the morning...
Glen went to see the company's councillor who recommended he see his doctor to get referred to a psychiatrist. He was eventually diagnosed with major depression.
As it happened, Glen's psychiatrist was a man that he had played poker with several times. He knew what Glen was like as a talented poker player and an optimistic, happy person, and he was determined to get that man back.
Soon after, Glen was on medication and still on leave from work, but he wasn't doing much else other than sitting in his bedroom ever since he left work, and he was sleeping 10 to 14 hours a day. His psychiatrist suggested that he get out and be around some people as part of his recovery, saying that the longer he isolated himself, the harder it would be later on to break out of.
Glen wanted to see the people he worked with, but he was worried about them seeing him as weak. "If I had broken my arm or leg or had something wrong with my eyes, they could see these things. But being that this is not visible, they may not understand. I felt very ashamed and embarrassed to have been diagnosed with depression. I didn't tell anyone, not even my children."
Glen's psychiatrist suggested that he go out to play poker again. If he was unable to go see his coworkers, maybe he could go play cards with the crowd he was familiar with at the poker room. He recommended he wear sunglasses and headphones if he had to, and Glen's wife would be there if he had any trouble.
I felt very ashamed and embarrassed to have been diagnosed with depression.
"I was scared, as I basically had no confidence in my abilities playing a game that I once felt so comfortable about. I remember that first time I sat down and saw all of those familiar faces. I remember being dealt the first hand. I just folded it with no intention of playing it, as I just wanted to settle in ... if that was possible.
"I remember looking around at the people who were my friends whom I had played thousands of hands with. I had the feeling that they were looking at me and I was wondering if they sensed something different. I honestly wasn't comfortable at all.
"It took me a while before I realized that I couldn't do it on my own in the poker room, and that I needed to confide in a handful of people who I knew would keep things quiet, but be a comfort to me just knowing that they were in the room.
"Looking back, I had a terrible time concentrating and focusing at the table. If someone raised, I couldn't decide if I should call, fold, or if I should reraise. Often times I just folded, as it was easier. Other times I had to get up and go for a walk and grab a coffee, just to look as though that's what I would normally do during a game.
"I remember folding and just getting up and walking out of the room as I felt people realizing that something was wrong. I felt vulnerable.
"Other times I just pushed in all my chips because I thought that was what I was supposed to do, but wasn't really sure at the same time. I might win the pot or I might lose, but it was better than just sitting there for a long time feeling confused and not knowing what to do. I remember people coming up to me and mentioning that I hadn't won a tournament for a while and I would respond by saying that I just wasn't getting cards."
This was a stark change from the poker player who had read numerous poker books and felt confident in this game. From Dan Harrington to Mike Caro to Jared Tendler, this information was once steeped in Glen's mind. But all of that knowledge seemed to have vanished.
As time went on, Glen experienced more ups and downs on his road to recovery. There were medication changes, continued self doubt, and periods of extreme emotions, but he was determined to to overcome the hand he had been dealt, returning one day to a normal life.
Several more months passed and he kept playing poker. Gradually, with the proper medication, things started to improve and his inner world started to brighten. Poker was becoming clearer to him once again.
Finally, the time had come that Glen needed to prepare himself for the real outside world again, and the job that lay ahead. His psychiatrist turned him over to a well-prepared psychologist, and with her help he was able to gradually return to the work force at the company that had waited patiently for his return.
With his mood disorder now managed by professional treatment, Glen is back as his old self. He's playing poker weekly and always has a smile for everyone at the table, and many people still have no idea the dark place he battled through. A naturally quiet guy, Glen can't be faulted for going a long time without sharing his struggle with many people; it's an illness that is often kept hidden and rarely talked about. But now he's telling his story. He hopes to change the stigma a little bit by sharing his experience.
"We read many headlines and stories, we watch TV, and we see all the fame that comes along with playing poker — the titles, the money and glamour. But there is so much more to poker than that. While some share in the glory, others are going through real ups and downs in their lives and at the poker tables too.
"Please open up your eyes to all the players you play with and watch play. If you see someone who is acting out of character or seems to be struggling a little, reach out to them. Ask them how things are going. Try to have an honest conversation with them. Find out what they may be dealing with and tell them there are people that can help. If, after reading this, you yourself may find some similarities to what you might be feeling, please follow it up by talking to your doctor."
Glen would like to thank all those who supported and comforted him through his recovery process. They know who they are. From the bottom of his heart, he thanks you!